Written on December 5, 2014 at 2:00 pm by Michelle
Filed under:
Article
with tags:
tiny shoe love
Vintage shoes makes my heart sing. Even more so, vintage squishy Barbie boots make my heart sing.
You know what makes me even more happy? A pair of vintage squishy pink Barbie boots.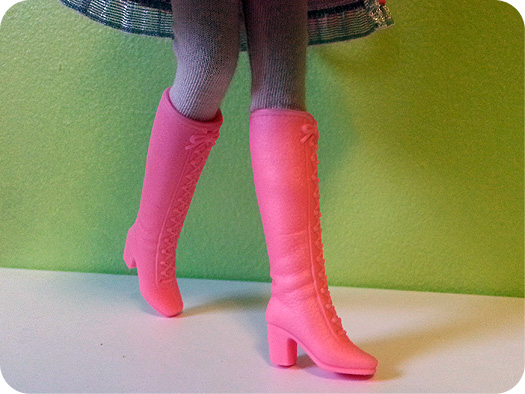 Oh yes. I am a very lucky girl. So is Eden Mouse, as she wears them most often out of all of the Blythes in this house.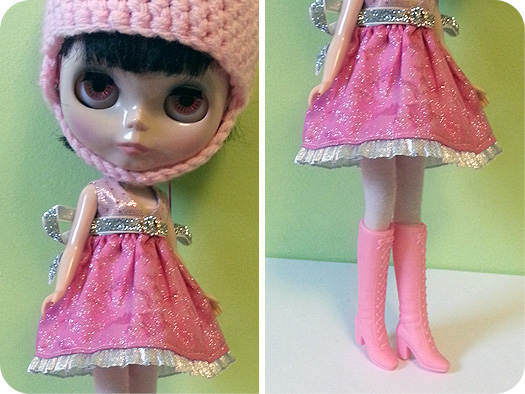 Eden Mouse wears: Kult of Kulta (dress), vintage Barbie squishy boots.
You don't know how much I love these boots.
(I also have a lot of pink shoes and boots to showcase in future installments of Tiny Shoe Love. You've been warned!)
Tiny Shoe Love is a feature on BlytheLife.com to showcase and share doll shoes that grace Michelle's picky dolls' feet. We love tiny shoes in this house, and we hope you do too!