Written on January 11, 2013 at 12:00 pm by Michelle
Filed under:
News
From mid-November to the end of December, I collected responses from you (the general readership) to best determine what readers like and dislike about the blog, and also general demographic information. If you missed the original post, you can still take part in the survey by clicking here.
There were 24 responders and here were some of the results:
33% of participants were between 30-40 years of age, 25%  were 40-50 and 13% were below the age of 16
95% of people  found BlytheLife.com via a Google search or Flickr
Over 50% of people read BlytheLife whenever there is a new post
People enjoy interviews, giveaways and Blythe On A Budget posts
People want to read more interviews, Love, Sophie, more Kenner information and crafting tutorials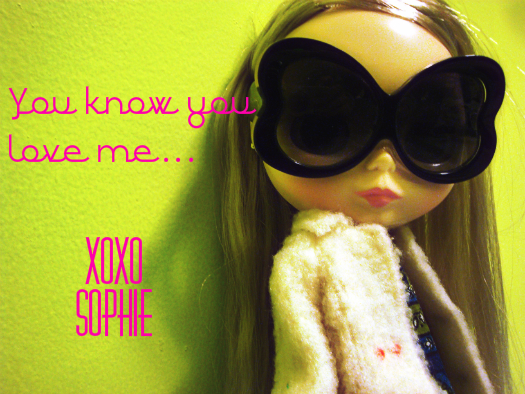 If you want to add your voice to the survey, you still can! I'll be routinely checking the responses to see how I can better improve BlytheLife.com – in the future I'll be producing a new survey to adjust for changes already made to even better improve the website.