Written on June 12, 2013 at 12:00 pm by Michelle
Filed under:
Article
with tags:
Love Sophie
Hello, budding fashionistas! It's your fabulous and favourite dolly blogger, Sophie!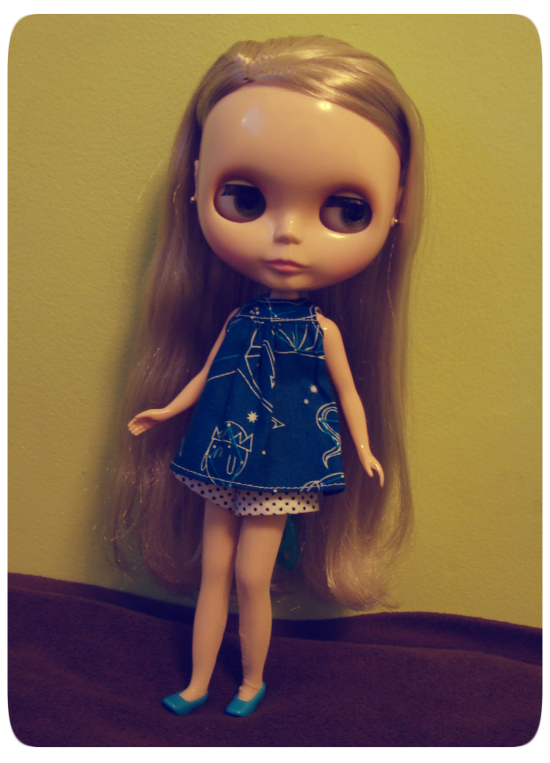 It isn't often that I say positive things about the sisters that I have. After all, I didn't have a choice in my family members. If I did, I would probably be an only child. If I was an only child, I could have all the clothes and shoes and accessories to myself. Because I am not an only child in this family, I have to share and that is very unfortunate. Sometimes they have their good aspects though, sometimes.
This trio consists of my "eldest" sisters (Primrose, Emmalynn and Lillian Rose). I've been here longer than they have, but apparently they're older than me.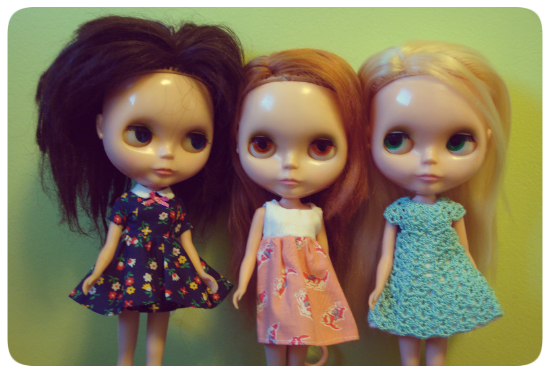 Then there's my sisters: Big Hair (Halo), the Normals (Belarus, Eden, Bennett and Kindred).
And then there's this bunch… The Not-Normal Coloured Ones (Tertiary Jane, Moxie and Mollie).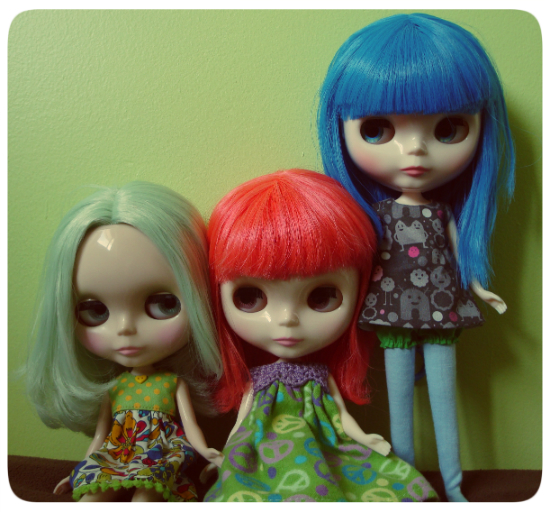 Can you believe that I have to share my clothes and shoes with them? I'm a very generous soul, you know, for deeming them worthy to wear my things. All the clothes that they wear? All mine. All the shoes that they wear? Mine. Even though some of them seem to think that they "own" the shoes. They don't, honestly, because I'm just that generous. The only sisters that I can really stand are these girls, they get me, they understand me, they don't try to steal the boots that I want to wear before I get to them: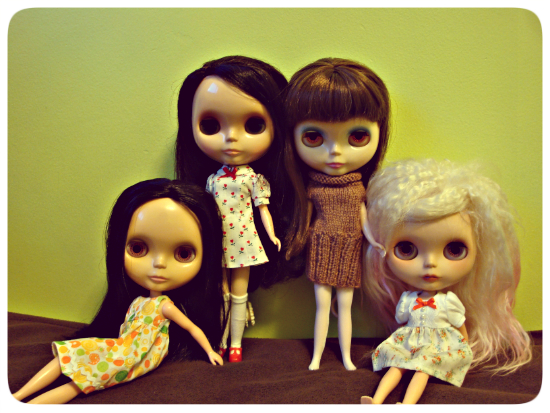 I guess I love my sisters, sometimes, but I do love my shoes too! Until next time, fashionistas!

Sophie is a mostly stock Cappuccino Chat that came to live with me in June 2009. She loves shoes, new clothes, playing with her hair, fashion, magazines full of fluff and shopping. She aspires to be a model and would like to model for some of the 'great' dolly fashion houses one day.