Written on July 24, 2013 at 12:00 pm by Michelle
Filed under:
Article
with tags:
blythe on a budget
,
crafting
,
diy

I have been all about needing to put together things lately! Feeling very crafty and finding inspiration in the oddest of places. Last weekend I stopped into a small shop that sells a lot of 'up-scale' dollar store goods (most things are priced more than a dollar) and then I nearly skipped past the selection of wooden boxes that they had. They were being marketed as "trinket boxes" and I thought it was cute, until I realized how great it would be to display doll shoes! So go off to your local dollar/dollar plus store and see what kind of divided wooden boxes they have! I'll be patient and wait for you to get back.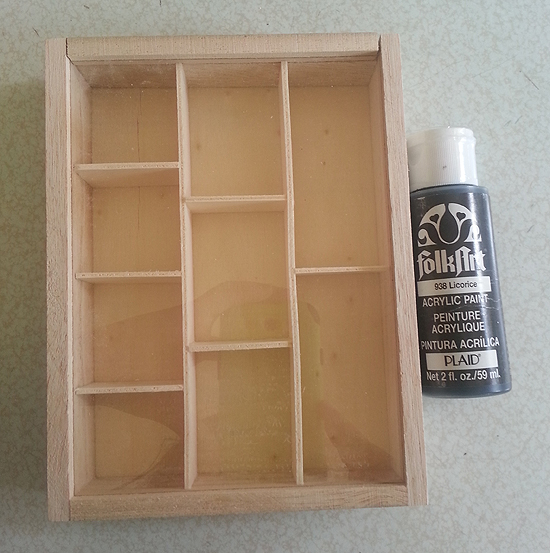 You will need:
Wooden "trinket" box
Acrylic paint
Paint brush
Masking tape/painter's tape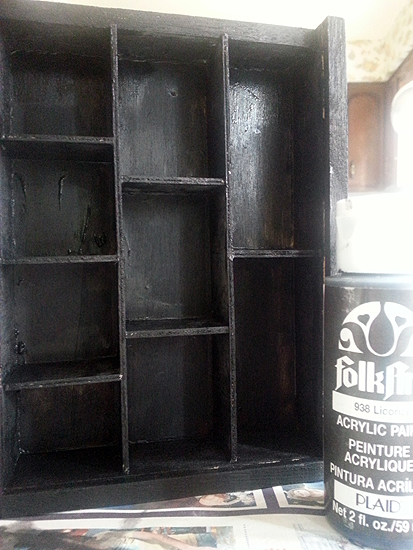 I started off with painting the main part of the box. I just squeezed out some paint onto my brush and went to town. Be sure to put down newspaper or something to cover your table. Oh, and wear something you wouldn't mind getting paint on – acrylics can be nearly impossible to wash out if they dry before you notice it on your shirt.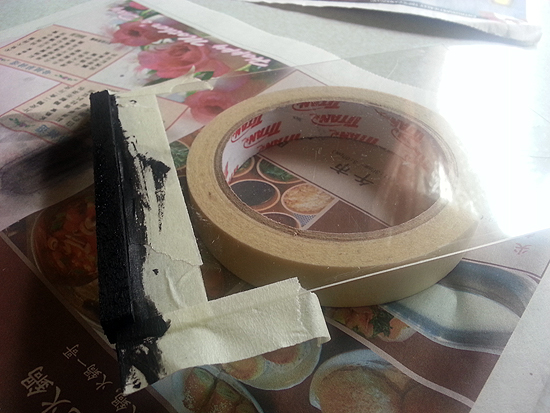 My box has a plastic lid that slides into place. I used masking tape to protect the clear plastic so I wouldn't get black paint onto it. Remove the tape when the paint is dry, or according to the tape's directions.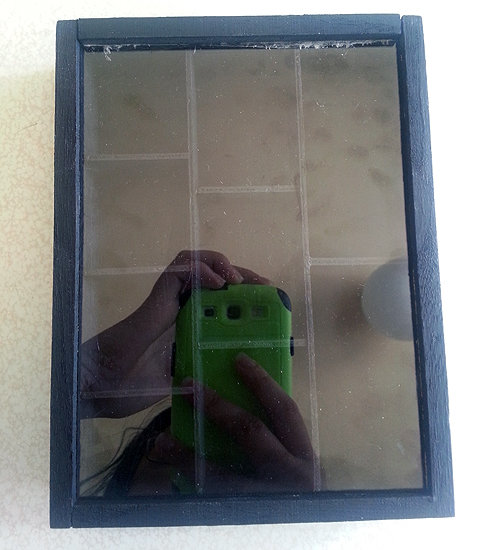 I did many (many, many) touch-ups! Some parts weren't as fully covered as I would have liked and I just missed some parts on the first go. Look at it from all angles, make sure you get into all the corners! I used a smaller paintbrush for getting into the little corner spots that my brush wouldn't get into.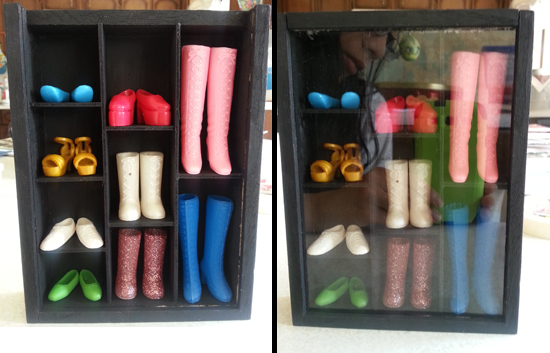 After its dry, just load it up with shoes! The nice thing about have a plastic lid is that the shoes are protected from dust. The shoes are not glued down or anything, so I can swap them out as needed. I've decided to display some of the lesser-worn shoes, so I wouldn't be tempted to go in and rearrange them all the time.