Written on September 11, 2013 at 12:00 pm by Michelle
Filed under:
Article
with tags:
Love Sophie
Hair can weigh as much as a Blythe at times, but if you ask me not all of the Blythe owners out there are good at doing dolly hair. It helps if you have a lot of it, so that cute hair styles can be done! In today's edition of Love, Sophie (starring yours truly), I wanted to go over the different hair styles – going with the ones that I love for myself. Sometimes Michelle has to help me with styling my hair, but usually I just do it myself. Maybe even your human can try these on you!
Pigtails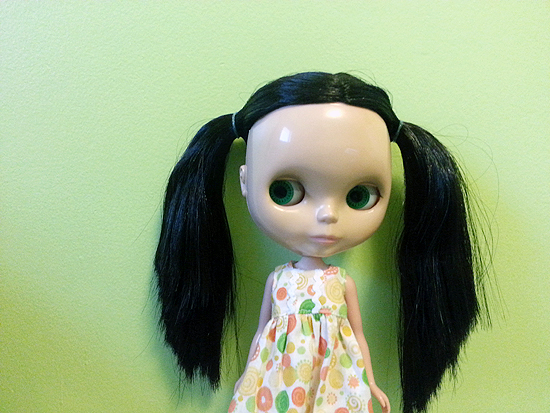 Super simple, you just divide all your hairs evenly into two bunches and keep them separated with some hair ties. Looks great with a cute outfit, like what Belarus is wearing!
Twisted Buns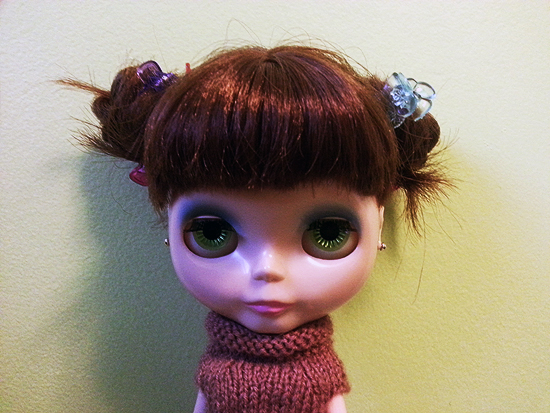 Do the same thing as with the pigtails (divide your hairs into two bunches), and then you twist, twist, twist it all up and use little clips to hold them in place. Showcasing that cute look is Kindred!
Milkmaid Braids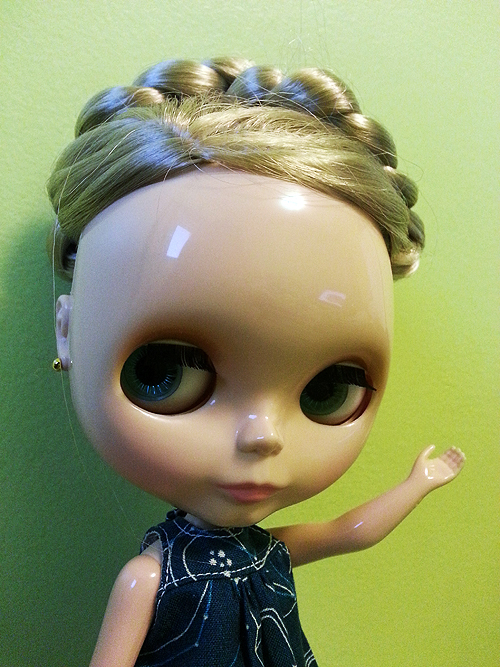 Divide your hairs into two bunches, then turn each bunch into a braid. Once you've done that you'll want to cross them at the back and use lots of clippies to hold them into place until you look like something out of an Ancient Greek picture – as seen on yours truly!
Nothing Special…?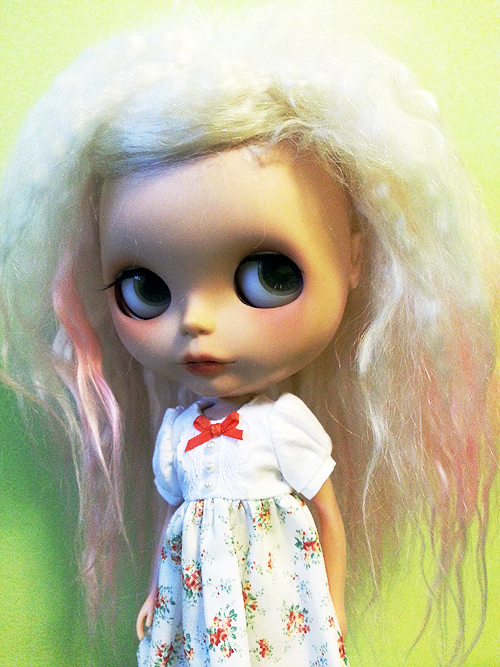 Sometimes you just have one of those days where you don't want to do anything special to your hair. And sometimes those days get to the point where it's just special for you to drag a comb through your abnormally large amount of hair that's attached to your head. Some days, I think that's what Halo does. But at least she has some pink in her hair to distract others from the fact that she doesn't do anything with all that hair on her head!

Sophie is a mostly stock Cappuccino Chat that came to live with me in June 2009. She loves shoes, new clothes, playing with her hair, fashion, magazines full of fluff and shopping. She aspires to be a model and would like to model for some of the 'great' dolly fashion houses one day.