Written on December 4, 2013 at 12:00 pm by Michelle
Filed under:
Article
,
Freebies
with tags:
crafting
,
diy
For all the crafters reading this, and for those crafters that have a dolly lover in their lives, here's a freebie pattern for you!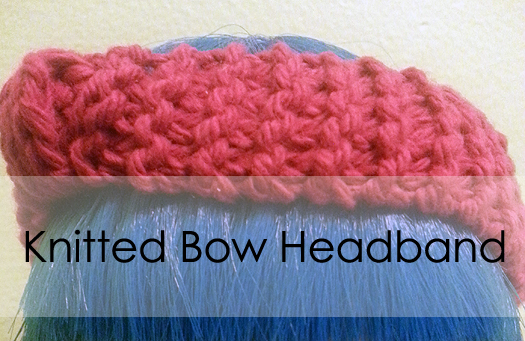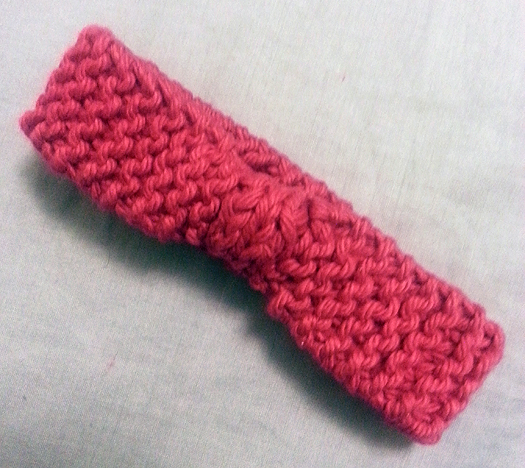 I made this with leftover yarn from some of my holiday gift knitting. Pictured in my sample is Bernat Handicrafter in Country Red.
You will need:
Yarn – worsted weight
Knitting needles – I used 4.5mm (US 7)
Yarn needle
Directions:
Part A
Cast on 7 stitches – do not join
Knit every row until it's 22cm (8.6″) (

garter stitch

)
Bind off – leave a tail
Part B
Cast on 3 stitches
Alternative knit and purl rows until it's 4.5cm (1.8″) (

stockinette

)
Bind off – leave a tail

For part A, sew the edges together so that you have  a long loop. It should fit onto your doll's head (poofy mohair, notwithstanding – you can increase the number of stitches that you casted on to allow for poofy hair)
Taking the thinner/shorter piece, wrap it around the headband, right over the seam, and sew it together so that you can't see the seam from the outside
Put it on your doll – take lots of photos!