Written on August 20, 2014 at 1:00 pm by Michelle
Filed under:
Article
with tags:
blythe on a budget
,
diy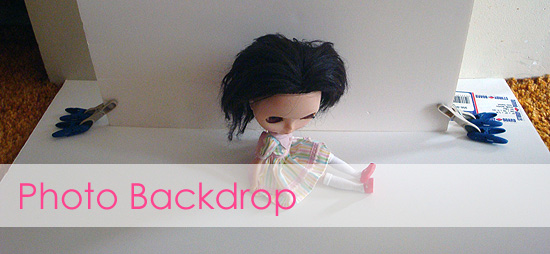 A big part of writing BlytheLife is that I get to learn about a whole lot of stuff. Including my adventures in sewing, knitting doll-sized cardigans, and taking photographs. Now, I took photos before Blythe, but I rarely used macro settings before dolls, nor did I have a model to take photos of. Here's a super simple way of doing a photo backdrop that you can do with things you may have in your house. Alternatively, a trip to the dollar store will fix you right up!
You will need:
Foam board – 2 pieces if you are not using a table
The backdrop – you can use scrap booking paper, wrapping paper, anything! – Optional
Glue stick or sticky tac/blue tac/temporary adhesive (if you're using some kind of pretty paper) – Optional
Clothespins
Something to photograph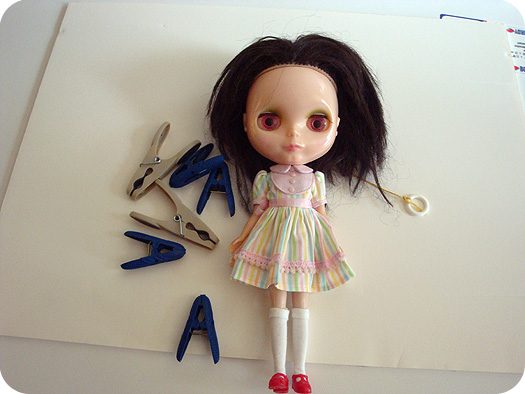 Directions:
Get your backdrop imagery onto your foam board, if you decide to use one. You can use scrap book paper or wrapping paper, whatever you'd like. This is optional.
Wait for it to dry. Go browse the internet for new dolly shoes.
Dried? Excellent! I opted to keep mine all white so there was no added drying time.
Clip your clothespins onto the bottom edges of the foam board, as pictured. I used additional clothespins to make it more stable.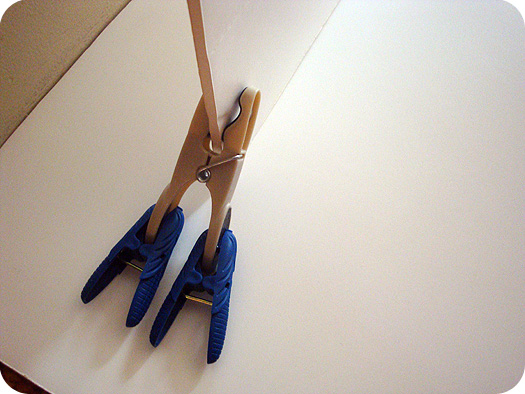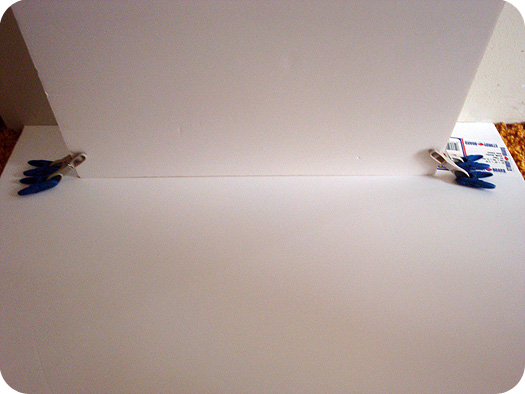 Now you have an upright photo backdrop for all your photo taking needs. Go take some photos! And when you're done, simply unclip the clothespins and store your photo backdrop flat somewhere for safe keeping.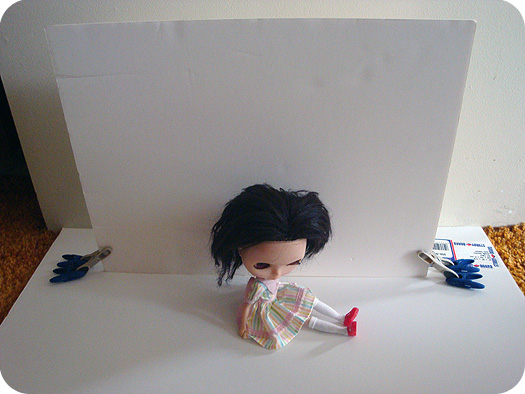 The great thing about this set-up is that it is so easy to set up and to tear down. If you want, you can also position lights on either side to reduce the amount of shadowing. Here's a photo I took of Prim with my DIY photo backdrop: