Written on August 22, 2014 at 1:00 pm by Michelle
Filed under:
Article
with tags:
who lives here
Who Lives Here is a little feature on BlytheLife to shine the spotlight on the dolls that live with me! Here's to you, and me, getting to know my dolls a little bit better.
In this installment, we have my fraternal dolly twins: Mollie and Moxie.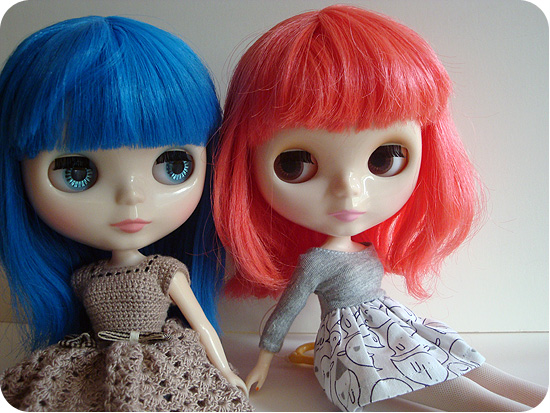 Moxie, a Simply Bubble Boom, has a birthday of December 3 2012 while Mollie, a Simply Sparkly Spark, has birthday of December 24 2012. But they are twins, even with different birthdays. Very fraternal, very separate twins. If I ever get Simply Thumpty Thump, they will suddenly become triplets. Or something (Thumpty Thump isn't really on my radar right now, although she may be if I ever decide to complete my 'rainbow').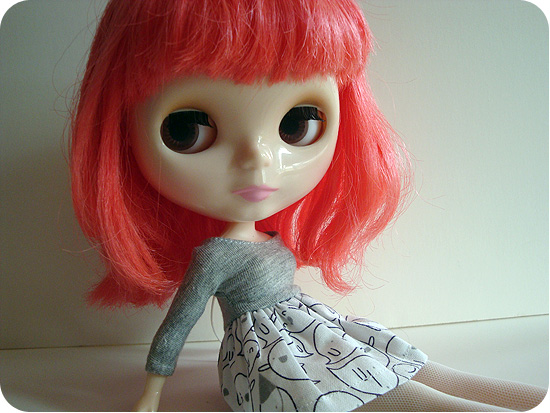 Moxie is my lovable film enthusiast. She wears bold prints, or shades of gray (not the fifty shades kind…). She adores film noir and anything with Humphrey Bogart (much like me! Casablanca, anyone?). Despite her vivid personality, I don't photograph her nearly as much as I could (which does make me sad, I don't need a lecture). She also enjoys science fiction, and would love one day go traveling with the the Doctor, or walk through a Stargate.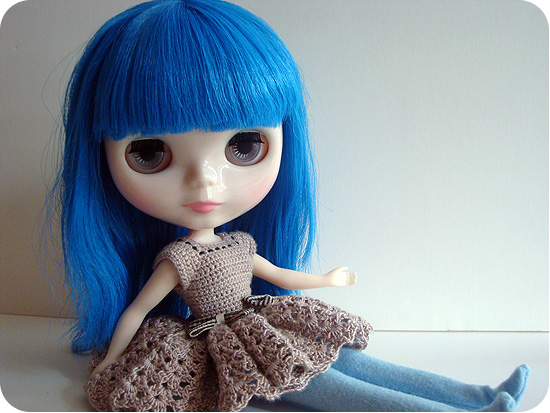 Mollie, which is short for Molybdenum (element #42), naturally enjoys chemistry, science, learning and technology. Essentially, she is the nerdy side of me in doll form. I jokingly wanted to name her "42", even though is most definitely not my 42nd Blythe, because that is the answer for everything. But 42 also corresponds to the element molybdenum, which makes for a pretty awesome name. For regular day, her name is Mollie. When she causes a lab accident, I call her Molybdenum. Loudly.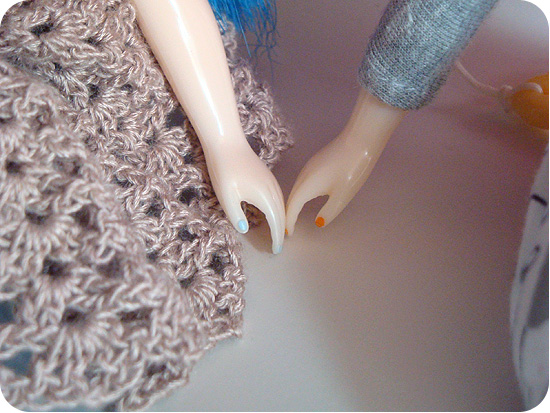 What I love about bestowing personalities onto my dolls is that all of their personalities, generally speaking, reflect a little bit of me. Sometimes it's a little bit 'louder' in my dolls, or a bigger part of them in comparison to other aspects of their personalities, but it's fun. Through Moxie, I share my love for film noir and science fiction television shows, and through Mollie there's my love for science – in her name and in her likes.