Written on October 17, 2014 at 1:00 pm by Michelle
Filed under:
Article
with tags:
clothes
,
crafting
,
diy
,
middie
,
personal challenge
So this going to be an incredibly embarrassing post. You remember way back when I challenged myself to work on a wardrobe for my Middie Blythe doll, Kitty Brighton? (If you don't, it was back in April…) Back then, this is all Brighton had for clothes (and shoes):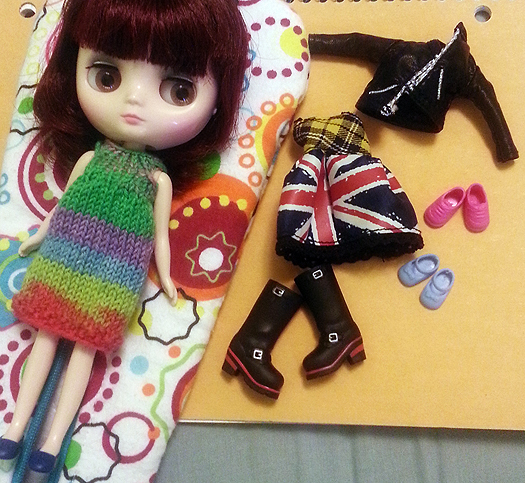 Jogging some memories now, I bet! I told myself that I would make her wardrobe by myself. So no buying things, except for shoes. And what have I managed to get done from April until now?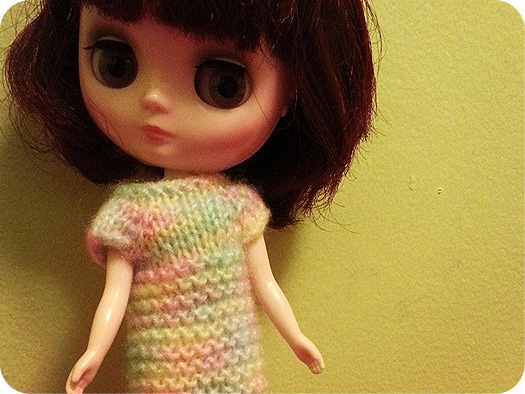 Two nearly identical dresses. Both knitted.
I'm a bad dolly owner, poor thing should really go into Dolly Protective Services. Hopefully the next update will be better, and she'll have more than dresses to wear. Or at least another dress to wear. I'm so bad at this! Hopefully the next update in a couple of months will be a lot more fruitful for her.