Written on October 20, 2014 at 12:00 pm by Michelle
Filed under:
Question of the Week
Meets for the Vancouver Blythe Bunch usually consist of the following:
Chatting
Eating food that everyone brought
Oohing and ahhing over dolls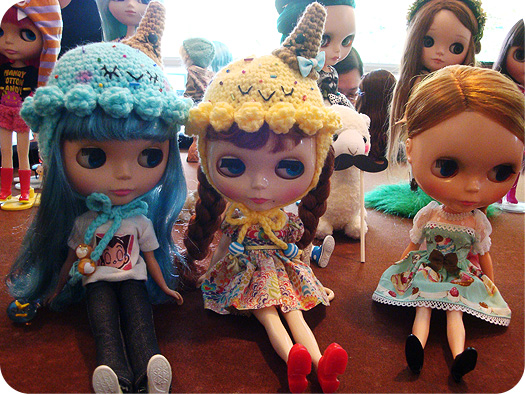 More eating
More chatting
Arranging dolls together for a big group shot (sometimes)
More chatting
And did I mention eating?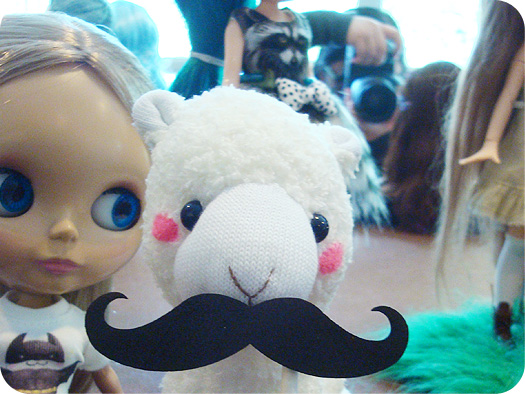 Sometimes, if it is a themed meet, there may be a contest (e.g. Halloween costume, ugly Christmas sweater) or a swap (e.g. for Valentine's, Christmas) and these are also super fun because it involves seeing how creative some other people are, and just how enthusiastic (and competitive!) people get for prizes. We've done meets at each others' houses, in lovely parks (when the weather is good – it does rain quite a bit when it isn't the summer in Vancouver), and at tea houses. There's something fun about getting together with a group of friends, and to chat about dolls and eating fun stuff.
What do you do at meets?