Written on April 9, 2015 at 12:00 pm by Michelle
Filed under:
Musings
That you're being watched?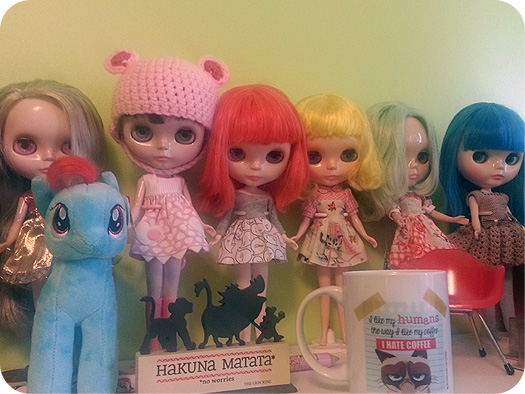 Sometimes with a row of dolls, it feels like I'm being constantly watched. Constantly. This feeling sometimes makes me feel like I need to change what direction the dolls look in, or maybe given them some more attention and change the direction they look in.
From left the right, the dolls are wearing: Kult of Kulta (Sophie), Buttonarcade (Eden Mouse), ericaduh (Moxie), Plastic Fashion (Minnow and Tertiary Jane), and charmachine72 (Mollie).