Written on May 6, 2015 at 12:00 pm by Michelle
Filed under:
Musings
Collecting Blythe has led me down the path of collecting other dolls. People in this community have influenced me in a variety of ways, being able to see other types of dolls beyond Blythe (and Middie, and Petites) has led me to acquiring an assortment of dolls.
From the more commercially-available standpoint, I have some Monster High dolls (5 out of the box, 2 NRFB) and a My Little Pony Equestria Girl doll (still in box…). What I would love to eventually do is get the rest of the MLP girls to complete the 'set'.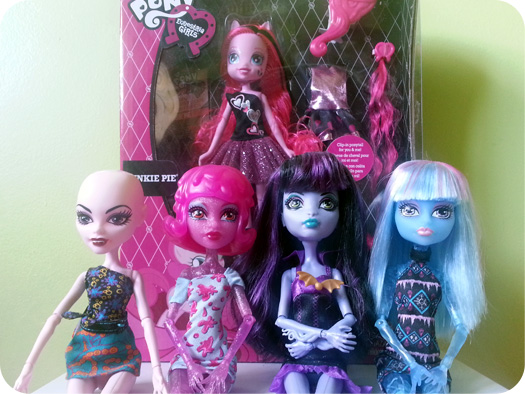 There's my BJD, Joy, that would be an on topic BJD for a certain online forum, she is a Doll Leaves Ding Ding (16cm):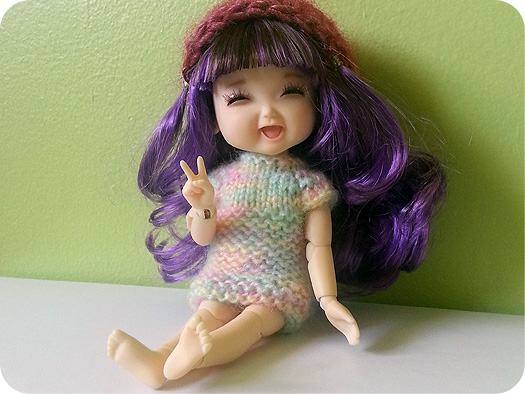 Then there's Kanin, my Petworks Usaggie, and my Hujoo Nano Freya in light gray, whom is oddly still without a name: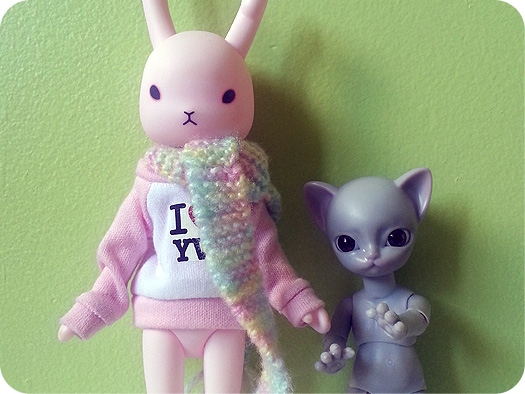 Who do you have in your doll family that's not a Blythe?