Written on July 29, 2015 at 12:00 pm by Michelle
Filed under:
Musings
I've been knitting away this month to put together a neat little prize package for BlytheLife.com's 5th Birthday Giveaway! While this isn't everything (there will be a few additional items that I'm still brainstorming about), and not everything is finished yet (snaps!), it's a quick little snapshot of what one lucky winner will be getting!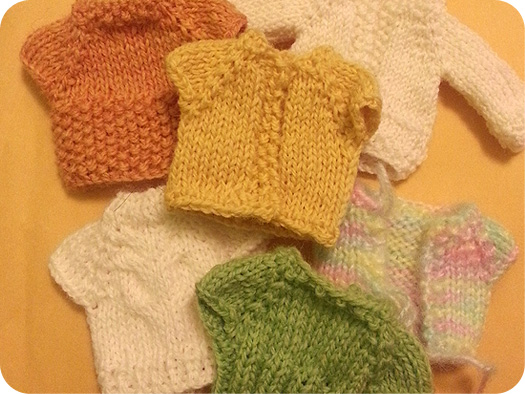 As mentioned, every non-spam comment this month, until end of day July 30th, will count as an entry towards the giveaway, and then I'll see who wins and announce on Friday, July 31st. Happy commenting!