Written on July 31, 2015 at 3:30 pm by Michelle
Filed under:
Giveaway
with tags:
giveaway winner
To celebrate BlytheLife.com's 5th birthday, I announced on July 1st that any non-spam comments made on BlytheLife.com would count as an entry. At the time, I knew that I wanted to do a giveaway but I wasn't sure what of at the moment. But now here it is: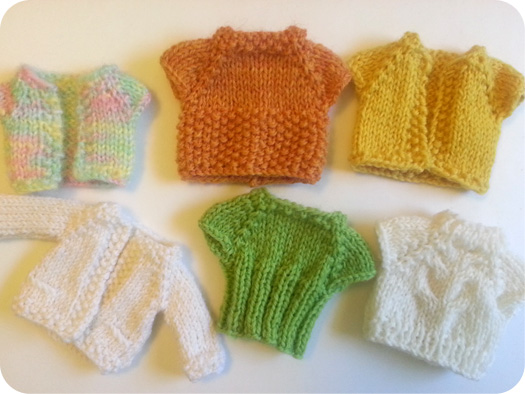 There are three that open in the front, three that open in the back. And I actually have one more on the needles (whoops!), so that'll be an extra little surprise for the winner! And the winner will get to choose what colour beads I use for the owl's eyes in the sweater on the right hand side on the bottom row.
There was an amazing 76 comments/entries this month! I hope that everyone continues to leave comments to add to the conversation. It's been a great birthday month for BlytheLife.
The lucky winner is…
Olive!
Congratulations Olive! Please check your email for a message from me 🙂