Written on August 9, 2015 at 9:45 am by Michelle
Filed under:
News
with tags:
blythecon vancouver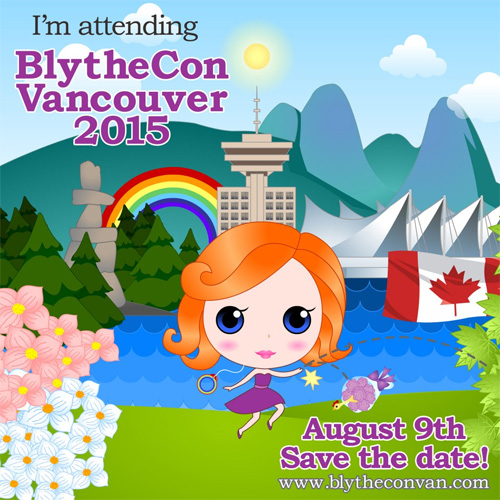 You don't know it, but I have been up since the crack of dawn today. (A possible exaggeration as I wrote this nearly a week ago…) But I will have been at the Sheraton Vancouver Wall Centre Hotel in downtown Vancouver, British Columbia since 7am today. There's just no rest for the wicked! Or the BlytheCon planner.
If you're not in Vancouver and hanging out with us in the biggest Canadian Blythe party ever… You're missing out! We do have a livestream that is being hosted over on Ustream.tv. You may recognize it as it was used at a few previous US BlytheCons.
»» BlytheCon Vancouver Livestream is LIVE starting at 10am ««
If you are in Vancouver, be sure to find me! I'll be one of the people at the Registration table until 11am, and then afterwards I'll be wandering around the venue making sure things are going smoothly. I will have some animal ears on, so I should be pretty easy to recognize! If you do see me, mention BlytheLife and I may have some goodies for you!
I will have lots to share with all of you next week about the event. In the mean time, I will be running on sunshine & adrenaline!