Written on May 13, 2015 at 12:00 pm by Michelle
Filed under:
News
with tags:
blythecon
,
blythecon vancouver
As you might know, I am one of the organizers for BlytheCon Vancouver and I'm so excited that it's happening this summer! Sunday, August 9th, to be precise! As a blogger, I nominated myself for the task of updating and writing up the majority of the posts for the BlytheCon Vancouver website. I do posts on the donations and vendors, and it's just so much fun to see what goodies are coming in and what will be going into the goodie bags!
It's been a long time coming with all the progress and planning, and it's made me really excited to announce contests because there's some really great prizes (1st place prizes for both contests is a brand new, in box, stock Blythe doll!) – because who doesn't want to go home from a convention with a new doll?! If you haven't already gotten an entry in, that's totally okay because you have until July 15th to enter!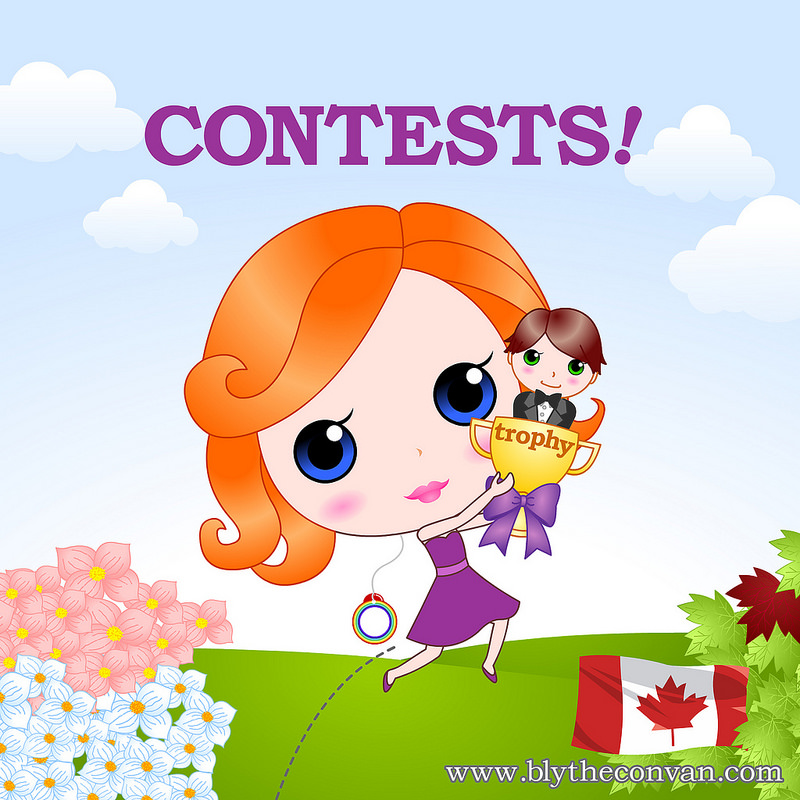 What I'm most excited to be working on is actually my donations for BlytheCon. I'll be putting together little bags for the goodie bags (much like what I had done for BlytheCon Seattle that I passed around) with my cards and some cute fun stuff – hair ties, miniature Canada flags, doll-sized clothespins, as well as putting together some really awesome (I hope) things for the raffle prizes. No photos of those yet, but when it's all done, I'll be sure to share here and over on the BlytheCon Vancouver blog as well.
If you haven't already gotten your tickets, they are available over at Brown Paper Tickets! For those not in Canada, a $60CDN ticket works out to be just under $50USD – an awesome deal! The currency exchange rate is definitely in the favour of international travellers visiting Canada right now.