Written on August 17, 2015 at 12:00 pm by Michelle
Filed under:
Question of the Week
Like many in the dolly community who are a little more enthuiastic than some, I really enjoy the creative side of story telling when it comes to Blythe and photographing Blythe. Part of this falls into the idea of bestowing some sort of persona onto the dolls when it comes to telling stories with photos.
Some examples for you…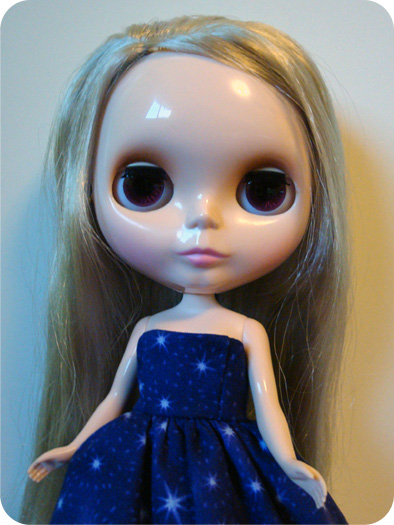 Sophie will always be my little fashionista. It's in part because of the personality she developed when we were doing her 365 challenge, in part because of her glamorous hair. Like a dolly with silver hair that goes below the knee could ever be boring?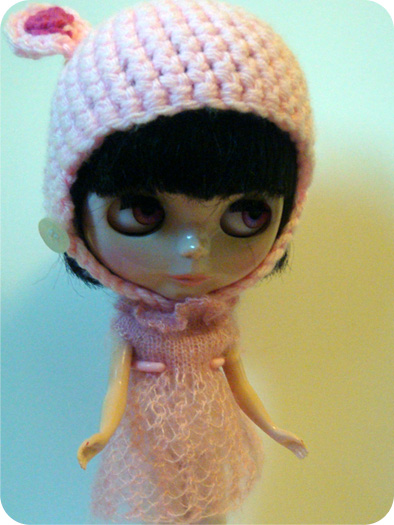 Eden Mouse will always be… well, little. With a hair cut that is really similar to the bowl cut I had as a child, and my tendency to dress her in pink. She's the more childish part of my personality – that part that won't be growing up any time soon, thank you very much. A long time ago, I had next to no pink clothing items or shoes – now I have to force myself to stop buying things for Eden because conflict arise when other people wear pink (or happen to have pink hair…). Oddly enough, pink was not my favourite colour when I started to dress Eden in pink – I just thought that she looked really cute (and she does!). It has since grown on me, although I'm more attracted to thinks that are a hot pink or a darker pink than the baby pink that she tends to wear.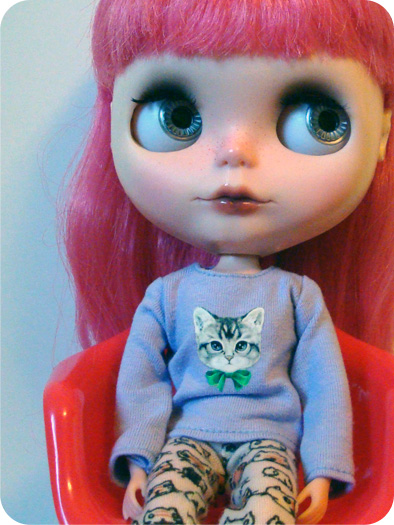 And then there's Cameo. She's relatively new to the doll family (I got her a little under a year ago – August 30th, 2014), but she's the part of me that just really loves cats. I don't own a cat (or have a cat overlord), but I really do love cats! Cameo is my resident cat lady dolly. Her cat-themed wardrobe is terribly limited though, as I don't actually own that many items that have cats on them. I am working on it though – I recently bought this cute long-sleeve shirt with a cat print just for Cameo.
Do you share aspects of your personalities with your dolls when telling stories?
Sophie's wearing: dress/Dollies Love Dresses, tights/Cool Cat.
Eden's wearing: helmet/chelleshocks, dress/Shershe, tights/unknown.
Cameo's wearing: top/Dutch Blythe Fashion, leggings/Endangered Sissy.