Written on September 9, 2015 at 12:00 pm by Michelle
Filed under:
Article
with tags:
2:22am
,
Chantilly Lace
,
china-lilly
,
GBaby
,
Made by Pablita
Way back in 2011, I did a compilation of some tips for newbies that five of the people I had interviewed shared. I invite you all to take a look and some of the interviews I've done since 2011, as there have been many!
Here are some of the tips that have been shared with you, the BlytheLife reader.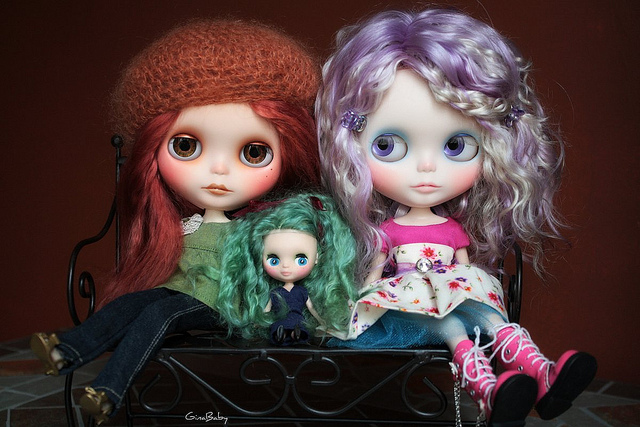 From G. Baby Custom Dolls (interviewed August 8, 2011):
What kind of advice do you have for someone who's just getting their feet wet into the world of customizing Blythe?
My advice for new customizers is, don't be afraid!!!! Don't think, just DO.
From Chantilly Lace (interviewed March 30, 2012):
What advice do you have for someone who's new to the Blythe community?
I would say for people just getting into Blythe – try to resist impulses at first. There is a wealth of information about these lovely ladies at both TIB and Blythe Kingdom. Do your research and decide what it is that draws you to them before you purchase lots of things you'll regret. I can't tell you how many times I've seen people attempting to sell off a large amount of clothing and dolls that were impulses to fund things they really want. Have fun! This should never be a stressful hobby! Sure, I stress sometimes, but it's my job as well. For me a huge part of Blythe is the people that you'll meet and form lasting relationships with and I've loved every minute of the last four years!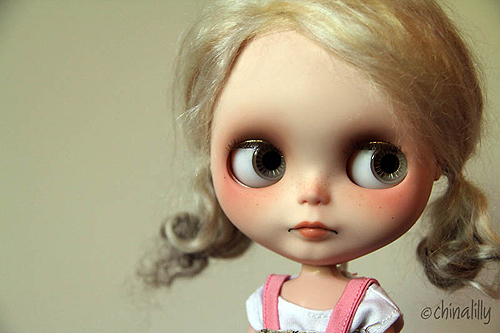 From China-Lilly (interviewed March 2, 2012):
What do you know now that you wish you had known when you first started to customize Blythes?
I think a lot of it is trial and error. Without having gone through that learning curve, you can't develop your own style. I do wish I knew how to carve better then – I did find a lack of step by step on how exactly it's done, but over time, I've found my own techniques and preferences.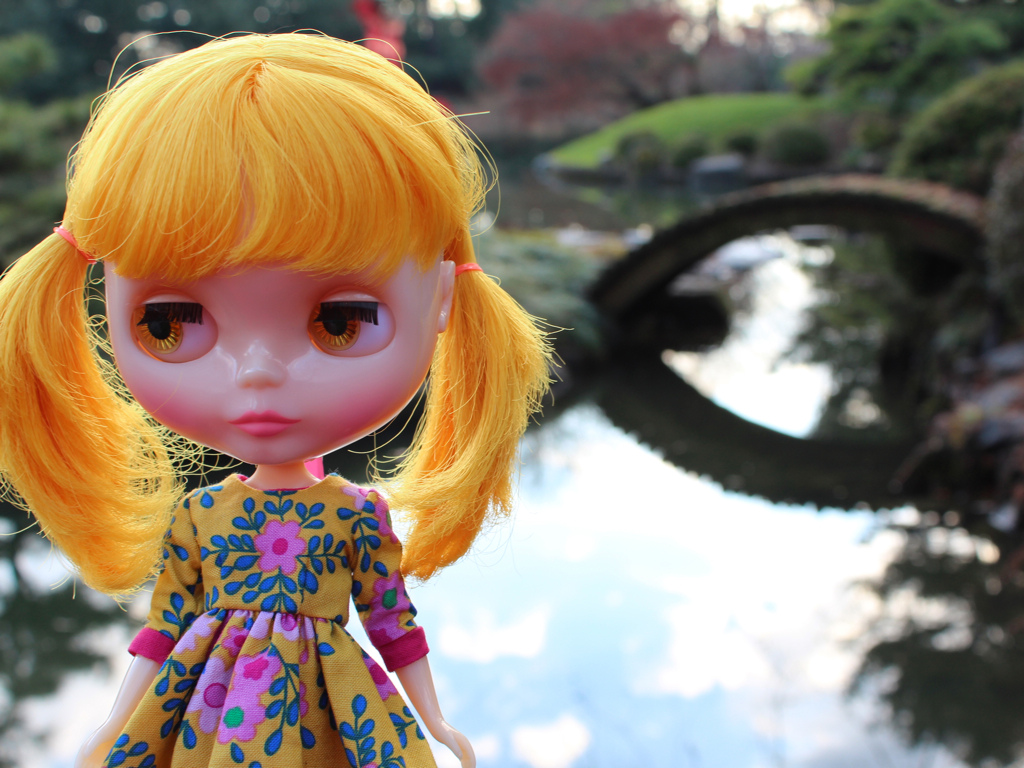 From Made by Pablita (interviewed January 18, 2013):
What kind of advice do you have for those who are new to Blythe?
My biggest piece of advice is to enjoy your dolls in whatever way makes you happy. Sometimes the hobby can feel like this pressure filled bubble we all interact in and getting perspective can be hard. When that starts to happen, step away and pick up your doll. Your interaction with her is the only thing that matters, you know?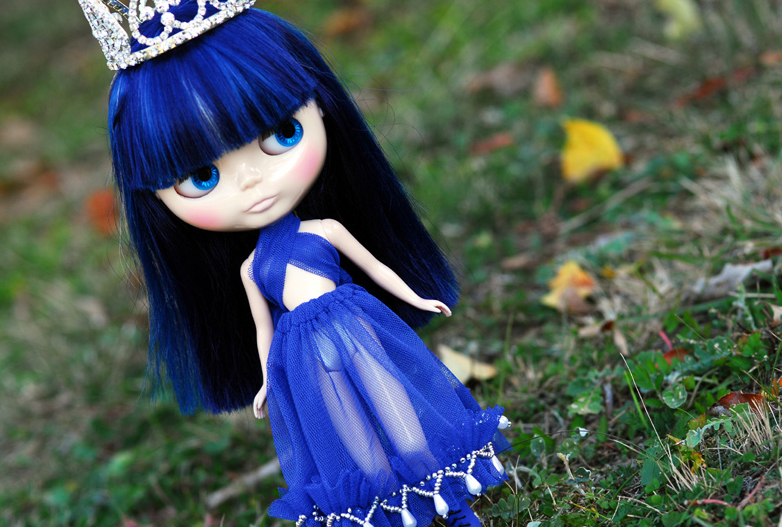 From 2:22am (interviewed February 8, 2013):
What kind of advice would you give someone who's new to the hobby?
I have always loved your blog and definitely recommend Blythelife.com to anyone new in the hobby. My other advice would be to do your research, ask questions and read up on Bad Dolly Deals to ensure you are not dealing with someone dishonest.

Most importantly, don't worry about what other people think of your new hobby. Playing with dolls is totally acceptable behaviour for adults.
All in all, I'd like to think that the people I have interviewed give some solid advice – both for people who are new to the hobby and those who need a little bit of encouragement to start sewing or customizing or just getting out there and enjoying their doll hobby!
Do you have any tips for newbies in the Blythe hobby? Share them below in the comments!