Written on December 24, 2015 at 12:00 pm by Michelle
Filed under:
Musings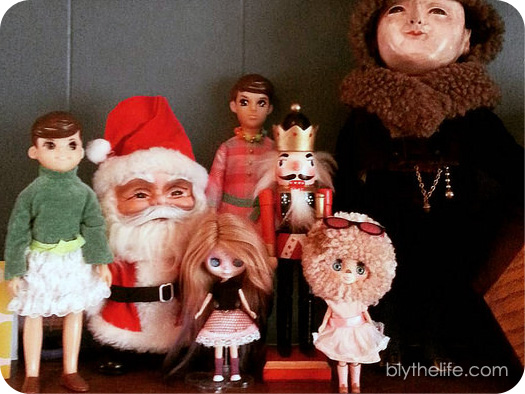 The great thing about having local doll friends is being able to see them! The added bonus is getting together during the holidays and just spending time together, which I really enjoy. While my friends outside of the doll hobby seem to regard it as something that's interesting, they don't really "get" Blythe. One of my non-dolly friends thought that my blonde Kenner and my Cappuccino Chat were pretty much the same and even identical. Yeah, I don't know how to explain that one… But it is nice to have local friends (and online friends!) who understand and appreciate Blythe as much as I do (or even more than I do!).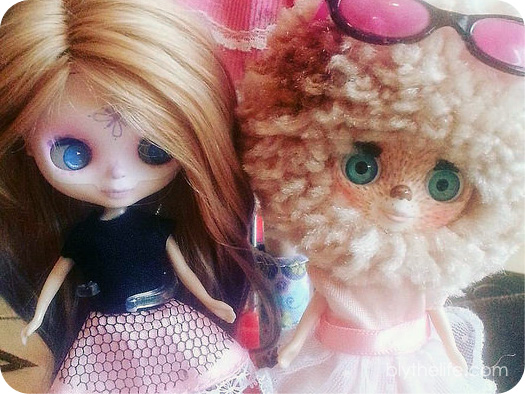 A small local mini-meet for the holidays was also my first opportunity to bring Lark to a meet. Lark is an I.G. Sirenita custom Petite Blythe that was a donation for BlytheCon Vancouver. My sisters were unable to attend BlytheCon, so they donated money towards the raffle (since it was going for such a great cause – O.W.L.), and one of my sisters won the doll! Luckily for me she's not interested in starting to collect dolls, so I wound up with little Lark as my birthday present in November.
Do you have Blythe enthusiasts local to you? Do you get together for meets – big or small?