Written on August 4, 2015 at 12:00 pm by Michelle
Filed under:
News
with tags:
blythecon
,
blythecon vancouver
Today's the last last day of online ticket sales for BlytheCon Vancouver! Sales had been extended from July 31st to August 4th to accommodate those who were unable to purchase tickets prior to August. Behind the scenes, things are coming along splendidly as we finish getting everything together and put the finishing touches on everything.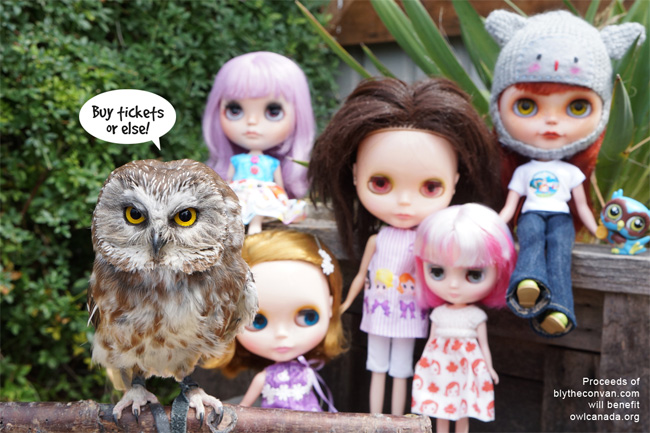 Photograph by Chun/Puppy52Dolls.
If you haven't already, pop on over to the BlytheCon Vancouver website to see what fantastic donations we've received! Tickets are available through Brown Paper Tickets until end of day today!
Proceeds from BlytheCon Vancouver will benefit the Orphaned Wildlife Rehabilitation Society (O.W.L.), who will also be at BlytheCon Vancouver with some of their volunteers and educational birds! We're very excited that we'll be able to make a donation to a local non-profit that cares as much about BC's wildlife as we do.