Written on April 25, 2016 at 2:00 pm by Michelle
Filed under:
Question of the Week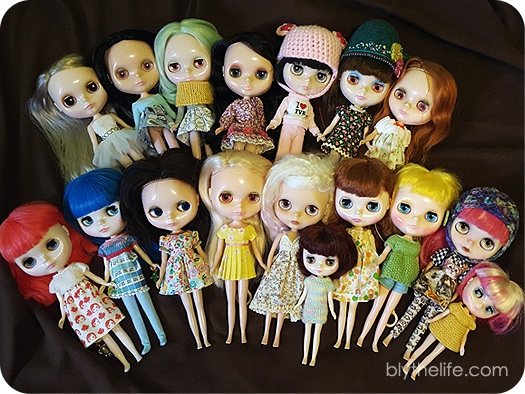 Everyone has different goals for their Blythe collection. Some people want a Kenner with every possible hair style, others want one of every single BL ever produced (a lofty goal, to be sure), while others collect every single Middie release as they are produced. Me? I want to own one of every single mold type. That is, I want to own one each of a Kenner, ADG, BL, EBL, SBL, RBL, FBL, RBL+, Middie, Petite (LPS) and Petite (Takara).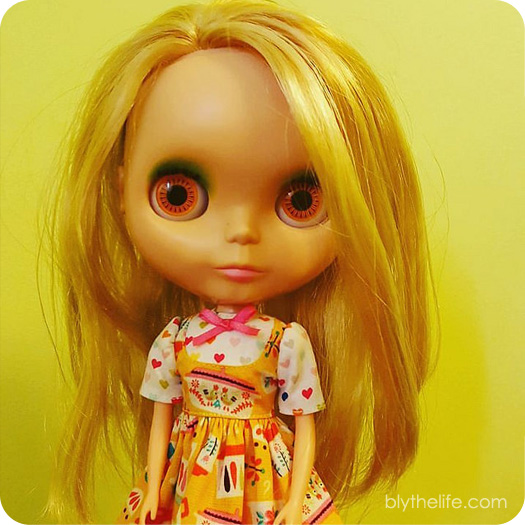 With the addition of Lottie, I finally (!) have a BL to call my own – and isn't she so cute? The only one that I have left to add to the family is an ADG (Ashton-Drake Galleries produced faithful reproductions to the original 1972 Kenners from 2005-2008, more information here). I do have plans to acquire one soon, and then I will have met my goal. And then perhaps I will need a new goal? Maybe? Maybe I'll start by getting more shelf space for my dolls…
What are your collection goals?