Written on May 11, 2016 at 12:00 pm by Michelle
Filed under:
Featured
with tags:
everyday collector
Everyday Collector is a feature I first wrote about in March 2016. It's a feature to showcase the collectors in the Blythe community. If you are interested in being featured, please click here for more information.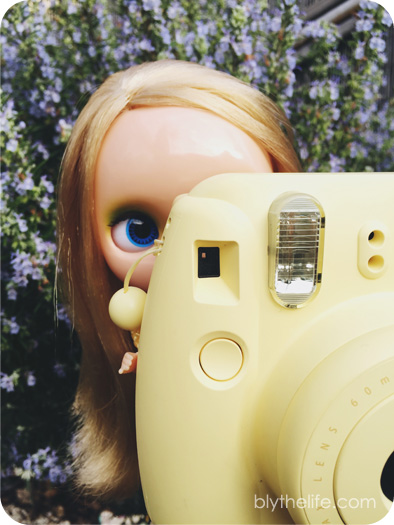 Tell us about yourself.
Hi, I'm Ollie, a Melbourne born and bred teenage photographer, crafter, tea drinker, clothes-wearer and collector of small things. Oh, and an absolute addict to Blythe!
How did you discover Blythe?
In 2009, my cousin came back from Japan with this doll. She had these big, round eyes which magically changed with the pull of a string. I was in love, and I knew I just had to get my hands on one of my own! After discovering that the doll was a Blythe, I scoured the internet for days trying to find the perfect one. Then I saw the price tag. Whoa. Maybe I was just too used to $19 Barbies but $140 just seemed crazy for one doll! So I put my dolly dreams on hold for a while. But there was just something about Blythe that I just *needed* to have. So me and my wallet winced and hit the 'Submit Order' button on a Bohemian Peace. Nowadays I laugh at my old non-Blythe-educated self whilst I pay for $350 second-hand custom : )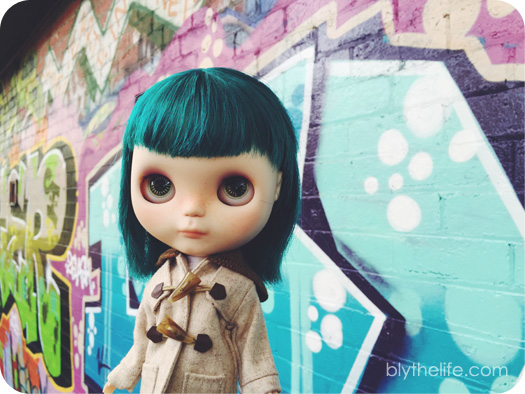 Tell us about your Blythe family.
My Blythe family is forever changing and swapping. I go through phases of wanting ALL THE NEW RELEASES to eyeing off fancy customs. At the moment I'm pretty happy with my bundle (herd? flock? What's the proper term?) of dollies. Sitting on the shelf I have Ellie, a Mondie, Chloe, a Yumiko Dolls Custom University of Love, Alex, a Royal Soliloquy, Mable, a Chu Things X MayYeo custom Simply Lilac, Nina, a Nenya Dolls custom FBL, and Audrey, a Strawberryland Dolls custom.
What is your favourite thing about Blythe?
My favourite thing about Blythe would be the creativity surrounding the dolls. There are just so many amazing people creating everything from tiny leather boots to carefully carved mouths. It still astonishes me how tiny stitches can get! Blythe wouldn't be where she is today without folk like this.
What is your favourite aspect of the Blythe community?
My favourite aspect of the Blythe community is how inviting and lovely everyone is. I went to Blythe Fest last year and there wasn't a single person in the room that I couldn't chat to!  I also love how diverse the community is. Blythe seems to share the love with everyone, whether you're brand new or have been collecting since '72.
Ollie can be found on Flickr.