Written on May 27, 2016 at 12:00 pm by Michelle
Filed under:
Musings
There are often times that I wish I had more time for dolls. The moments when I work a lot in a week, or work mostly nights, results in very little time to devote to the dolls in my life. I wish that was different, but such is life when you exclusively do shift work and often get called for nights.
The moments that I get to spend with my dolls is precious because it's time that I spend relaxing and enjoying my hobbies. My off-work time is generally for non-work purposes, I try not to think about work or do work related things (which is at times easier said than done). But the moments that I get are often so far and few between, but I still greatly enjoy it because it's my hobby time!
(Even if my dolls wear the same outfits for weeks or months on end because I really cannot be bothered sometimes to change their outfits, but look at how cute Lottie looks in her dress! She's been alternating between this one and a Button Arcade dress that I had made for her.)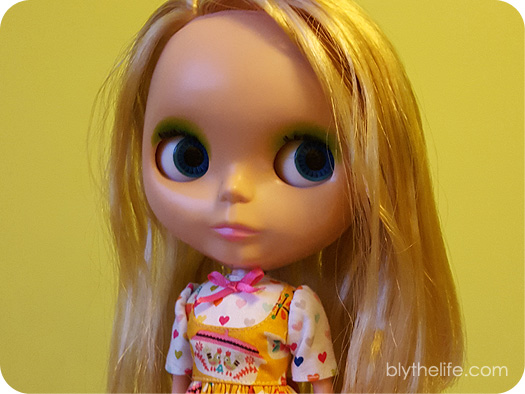 Lottie's wearing: dress/Plastic Fashion.