Written on June 27, 2016 at 2:00 pm by Michelle
Filed under:
Question of the Week
While you all may know my first Blythe (Sophie), I bet you don't know who the last one into my doll family is! I primarily got her because she was a mold that I didn't already have, and I was able to pick up locally and pay in cash – which was a nice perk of knowing local doll people and not having a bit of a sticker shock from the exchange rate (please, nobody remind me of how poorly the Canadian dollar is still doing compared to the American dollar). But this is my first (and only) Ashton-Drake Galleries Blythe Kenner reproduction – Pretty Paisley, she has no name yet: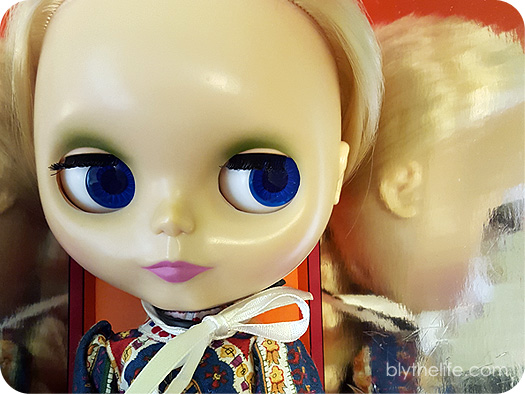 Who was the last Blythe into your doll family?