Written on August 31, 2016 at 12:00 pm by Michelle
Filed under:
Musings
Preordering a Blythe through a reputable Blythe retailer is one of the best ways to get a new release doll at (or close to) the manufacturer's suggested retail price, MSRP. The unfortunate thing with preordering a Blythe doll is that it usually has to be done based off of the concept illustration and not off of the product promotional images. This is one of the reasons why I've never gone through with a preorder based off of an illustration prior to this new Devi Delacour (is it October yet?!).
In a way, it is a smart marketing tactic because it helps the manufacturer determine the potential popularity of a new doll and they can figure out how many to order from the factory. On the other hand, given that the dolls are not inexpensive, it could make it more difficult to bring in new buyers based off of illustrations, or buyers in the community who have been burned before from an impulse purchase.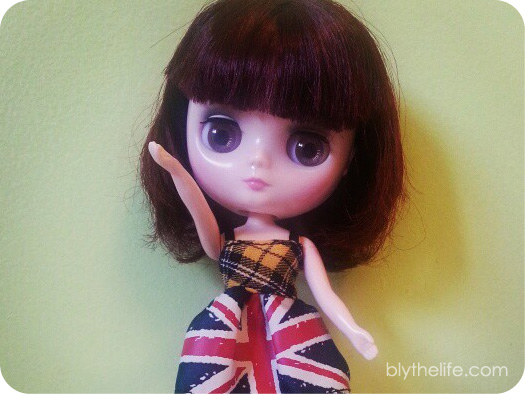 The best impulse Middie purchase ever.
I'm in the category of where I generally like to know what something looks like before I buy it (this mentality does not transfer over to blind bag purchases – of which I love doing because who doesn't love surprises?). I've never preordered from an illustration prior to Devi Delacour because I like knowing what I'm getting, and I generally like seeing photos taken by fellow hobbyists over the promotional photography because it's nice to see the doll outside of their stock clothes. This also did not apply when Jackie Ramone's promotional photographs were made public because as soon as I saw her, I had to have her (and then promptly went and bought her – I think I may have a problem with impulse buying dolls on occasion…).
What are your thoughts on preordering a Blythe doll? Have you ever preordered a doll based on an illustration? How about the promotional photos? Share your thoughts in the comments below!