Written on December 9, 2016 at 12:00 pm by Michelle
Filed under:
Article
with tags:
holiday shopping guide
Welcome to the 2016 Blythe Holiday Shopping Guide! This is part 2 of a 3 part mini-series to help those who are trying to figure out what to buy for themselves, or what to buy for the Blythe-lover in their life. Part 2 is the $25-50 shopping guide!
Now that we're getting up there in the budget, it does open the doors up a bit to what you can buy. Here are some of my favourites between $25-50.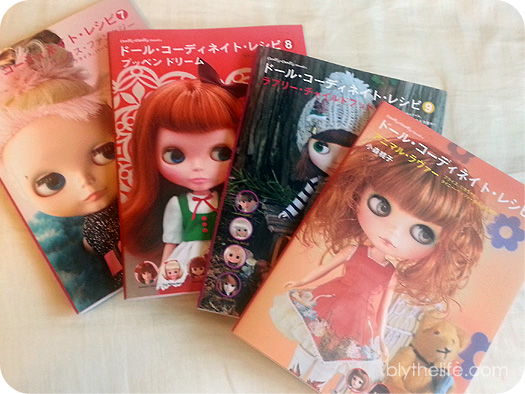 Doll Coordinate Recipe books are amazing and pretty much a must-have in your Blythe lover's life if they enjoy sewing, looking at gorgeous photos of dolls, and really want to step up their game from the free sewing patterns online. These printed Japanese books are available on various online retailers (I got many of mine from Hobby Link Japan), and the earlier editions are getting quite difficult to find! They're very detailed patterns, and I think most Blythe collectors would love them. Bonus if they collect other sizes of dolls because the books often contain patterns for other sizes of dolls.
If the Blythe lover in your life loves doll shoes (who doesn't?!), I'd highly recommend going onto eBay and looking up "squishy Barbie boots" or "vintage Barbie boots" (or some variation or combination of those words) and seeing about getting your hands on some of those cute boots. I love these, I have them in so many different colours – my favourites are the pink ones! Some are cheaper than others, if you're getting 1-2 pairs, they'll solidly land you into the 'above $25' price point, unless you're getting an amazing deal.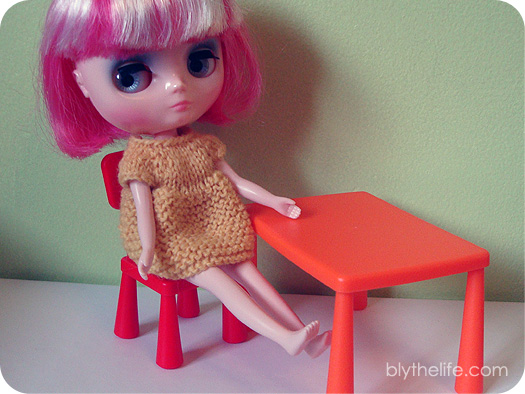 Ikea is amazing, so much that they even have 1:6 scale furniture. There are the HUSET Living Room and Bedroom sets, and they're both amazing and fantastic miniature versions of their regular furniture. I love these sets so much – I even have reviews up on both of them here on BlytheLife.com!
Part 3 of the 2016 Blythe Holiday Shopping Guide will feature gift suggestions that are $50 and up. If you're an online shop owner and would like to be featured, please email me for more information at michelle@blythelife.com.