Written on October 12, 2012 at 12:00 pm by Michelle
Filed under:
Musings
with tags:
kenner blythe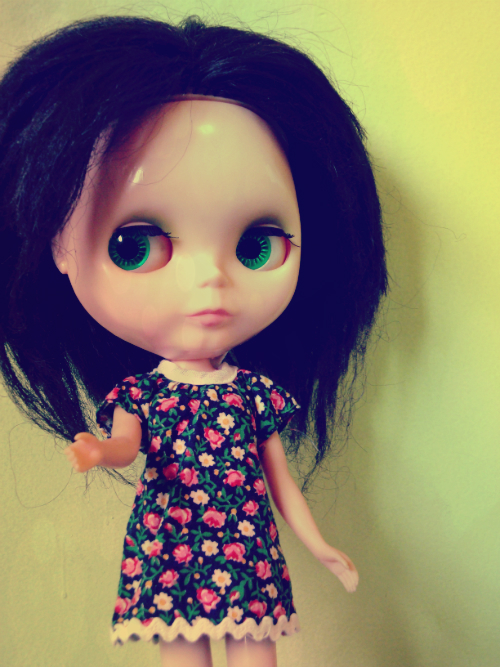 I love vintage things. I haven't always loved vintage things, but Blythe has certainly helped that along. With countless hours spent going through thrift stores in hopes of finding that coveted thrift Kenner, I've managed to acquire a small collection of vintage Pyrex and other kitchenware.
Like many of you, I also spend a lot of time looking at photos of Blythes belonging to other people and I adore photos of Blythe in vintage clothing. I enjoy vintage Skipper fashions (and the flats!), I covet the squishy laced-up Barbie boots and I have a small (growing!) collection of vintage handmade Skipper clothes that someone's mom once made for them that got tossed aside to either eBay lots or thrift stores.
What better way to show a love for vintage doll clothing than to have a vintage doll wearing them?