Written on April 7, 2013 at 12:00 pm by Michelle
Filed under:
Giveaway
with tags:
giveaway winner
,
Quenne
As the March Talent Showcase is coming to a close, I'd like to thank everyone for their comments throughout the month. It's a lot of fun to conduct interviews and it's great when you, the reader, responds well to them!
I'd like to thank Eve of QuenneDoll for doing such a fun interview with me! In case you've forgotten, the giveaway was for a custom Blythe sweater – here were some of the examples of what the winner's sweater could look like…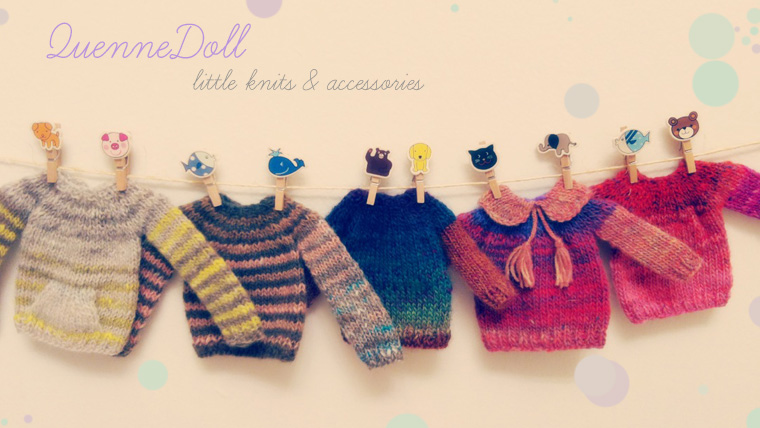 And the winner is…

Congratulations Gill!  Your email will be forwarded to Eve and she'll be in contact with you regarding your prize!