Written on November 11, 2013 at 12:00 pm by Michelle
Filed under:
Question of the Week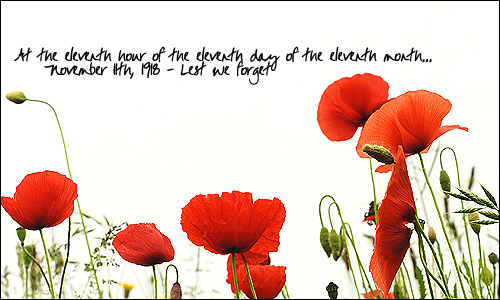 Take a moment to think about events that have happened, and those that are happening right now. Remember the lives lost for the freedom that we can enjoy today.
What do you like to remember on November 11th?