Written on April 20, 2015 at 12:00 pm by Michelle
Filed under:
Question of the Week
Back in the day way back when, Kenner Blythe dolls were $6-7 (regular price). Can you imagine picking up at a Kenner Blythe doll at that price now? That's the dream though, isn't it?
When Takara got into the game with the BLs, the majority of the BLs were ¥8,400 (~$70USD today). Parco, who has the luck of being the first BL produced by Takara, was priced at ¥10,290, or approximately at ~$86USD today. Fast forward over 14 years later and Les Jeunette (the May 2015 release) is ¥14,900 (~$125USD) while the 2015 anniversary Neo Blythe doll (Dauphine Dream) is ¥24,900 (~$209USD).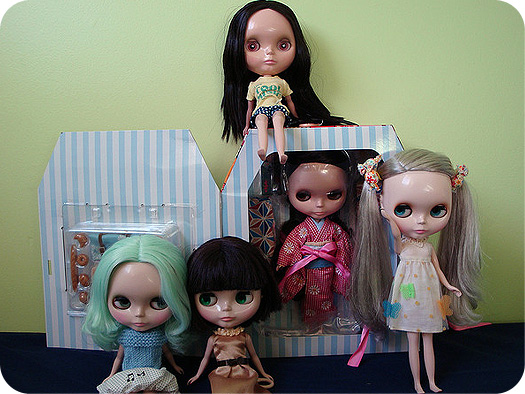 Given the issues that people have had with quality control, it does draw my interest to know how you feel about today's release prices. Despite the surplus of fakes on the market, there will still always be collectors who want to own and purchase official releases, or have customs produced with official releases. If you consider the cost of an official regular release at approximately $125, it doesn't actually seem that far off from the original BLs. Why? Because you have to factor in inflation and the changes of the economy. While you could have bought a BL for ~$70USD then, the majority of them go for 4-5 times that amount. When you consider that, $125 doesn't seem like that bad of a price for a brand new doll today. I may also think this because the majority of my Blythe collection were NRFB and many of them were not at $125 (unfortunately).
How do you feel about the new release prices? Do you think that they are worth it?