Written on May 23, 2016 at 12:00 pm by Michelle
Filed under:
Question of the Week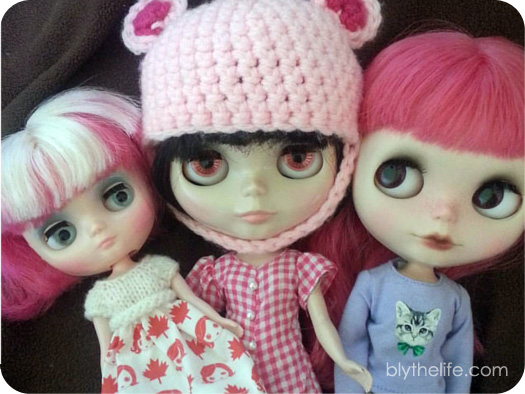 I admit to playing favourites, and that spills into who gets what clothes too! Sad for some of my dolls, but a wonderful bonus for the others as it means that they get special clothes all to themselves. For instance, I (generally) buy pink things for Eden Mouse because pink is her thing. This holds true for dresses, shirts, pants, shoes, skirts (although I don't have many), and tights. Cameo gets all the kitty things, although this was really started unintentionally and has resulted in a small but kitty-covered collection of doll clothes. And then there's Lottie. I have no clue what her 'theme' is, if she has a theme, but she happily got special dresses all to herself when she arrived.
Do certain dolls in your Blythe family get special just-for-them outfits?