Written on March 27, 2017 at 12:00 pm by Michelle
Filed under:
Question of the Week
Blythe has the honour of being a named bestowed onto the various incarnations: Kenner (1972), Neo (produced by Takara, from 2001 onwards), Ashton-Drake Galleries (produced by Ashton-Drake Galleries, from 2005-2008), Middie (produced by Takara, from 2010 onwards), and Petite Blythe (produced by Takara, from 2002-2014). Despite all the various manufacturers and creative minds behind them, Blythe ultimately has 3 sizes: Neo (Kenner and ADGs are the same size), Middie, and Petite.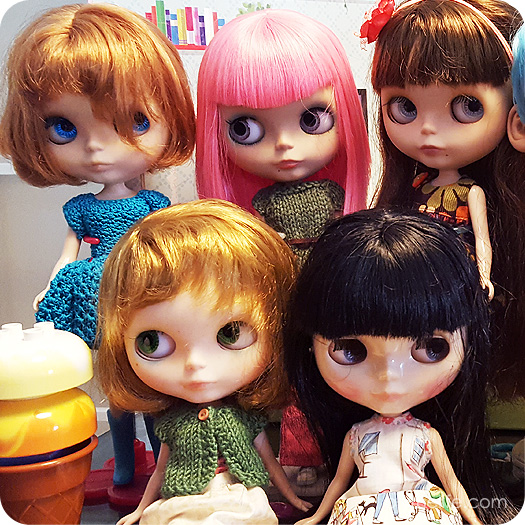 Personally, my first love would probably always be the Neo size. It's the original, it's what first drew me to Blythe to begin with. There's just something charming about the oversized head-to-body ratio that the Middies and Petites just don't quite have. That said, I do have Middies and Petites and I love them for what they are – but the full-sized Neos (and Kenners!) will always have a more prominent place in my heart.
Which one is your favourite Blythe size?