Written on August 9, 2010 at 12:00 pm by Guest Author
Filed under:
Article
with tags:
mama lisa
,
sewing
This is a guest post by Mama Lisa. If you're interested in contributing and writing for BlytheLife.com, click here for more information.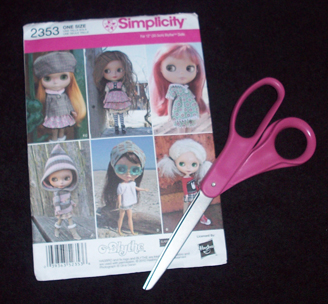 You just bought the very first Simplicity sewing pattern for Blythe. Now what?! Don't panic! It isn't as hard as you think it will be. Get a great pair of scissors and follow along as you learn all about sewing with patterns.