Written on July 4, 2016 at 12:00 pm by Michelle
Filed under:
Musings
with tags:
middie monday
Sometimes I feel like a bad Middie owner because I'm still determined to craft most of their wardrobe by myself, despite the fact that I have been very busy since the arrival of my first Middie (Kitty Brighton – Jackie Ramone) and I've made them a small handful of items. And the ones that I have made aren't even very good.
As most of my belongings are currently packed away, Kitty Brighton and Lydia Melbourne are both miffed and tucked away, waiting to be moved to the new BlytheLife HQ – I thought I would share some photos of my Middies! New photos will be coming soon – after the move!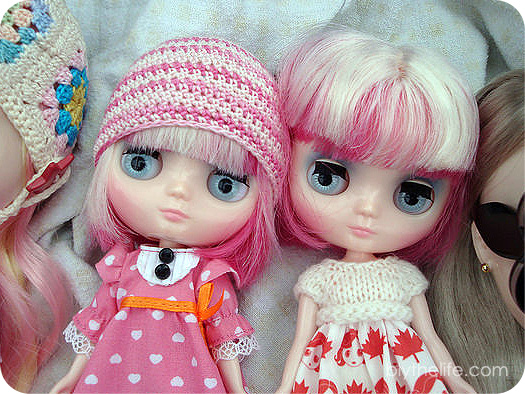 Middie Monday is a feature that is published on the first Monday of each month! A guaranteed monthly post on Blythe's little sister – Middie! If you have any suggestions for a future Middie Monday post, please send me an email or use my Suggestions form!