Written on October 30, 2015 at 12:00 pm by Michelle
Filed under:
Article
with tags:
review

It may have taken Ikea a couple years, but they finally released the next in the HUSET series. Yes, it may be a little confusing that they use the exact same product name but it goes with their general product naming scheme. Huset is Swedish for 'house', which still makes it an appropriate name. For the second in Ikea's HUSET series, popular children bedroom pieces were shrunk down.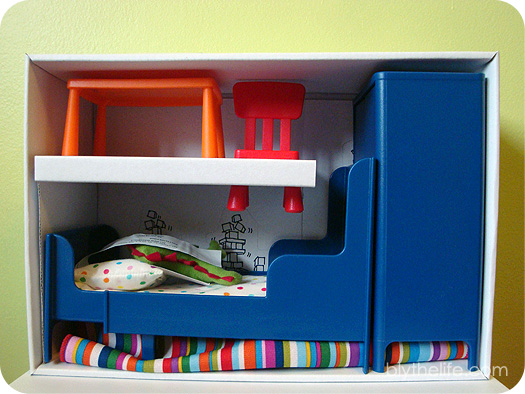 HUSET comes with the following: 1 chair, 1 table, 1 bed, 1 wardrobe, 1 blanket, 1 pillow, 1 mat, 1 rug, and 1 plush toy. Excited? Me too! Click to read more of this entry.