Written on February 1, 2012 at 12:00 pm by Michelle
Filed under:
Article
with tags:
blythe on a budget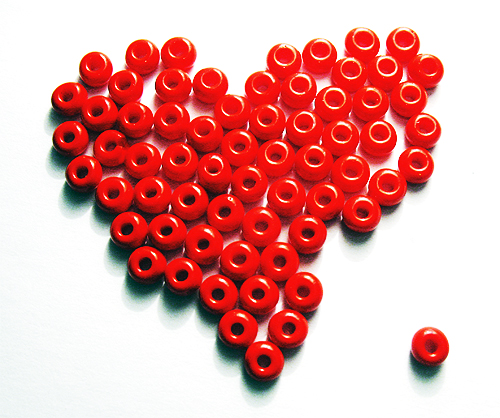 Image from stock.xhng user przybysz.
Valentine's Day is in a very short two weeks! Why not show your Blythes that you love them by helping them celebrate it? After all, you should show your appreciation for your dolls as well as other loved ones in your life. Some great things about Valentine's is that there are a lot of inexpensive options out there and I checked out my local dollar store to see what was available:
Fine sand paper ($1 per package) – perfect for reducing that shine
Red, pink and white felt ($1/3 sheets) – nothing says "I love you" like a new coat
Lace ribbon ($1/spool) – good for trims or even has a hair ribbon for your favourite doll
Pink and white yarn ($1/ball) – it's time to show you care with a new sweater for your plastic love
White, water soluble glue ($1/bottle) – might not be Aleene's, but it'll still work for eye chips
Hair elastics, hair barrettes ($1/package) – shiny little baubles for your favourite doll's hair
Boxed Valentine cards ($1/box) – show that you love, with something that says that you do
There are a lot of things that you can find at your local dollar store that can be used for your dolls, above are just some examples. As for me? I opted for buying a few sheets of felt for some craft projects, and picked up a sheet of baby pink felt for Blythe projects.