Written on November 19, 2014 at 12:00 pm by Michelle
Filed under:
Article
with tags:
holiday shopping guide
Welcome to the 2014 Blythe Holiday Shopping Guide! This is part 1 of a 3 part mini-series to help those who are trying to figure out what to buy for themselves, or what to buy for the Blythe-lover in their life. Over the next three weeks, I will be mentioning 5 (or so) things that I think Blythe lovers would love to receive for the upcoming holiday season.
This week, it is all about those who want to dabble in customizing their dolls! What do I think might be great holiday gifts for that customizer in your life?
1. A base doll. Like how a painter needs a canvas, a Blythe customizer needs a doll to work on. So that your gift give-ee isn't cursing while opening up the head, I would recommend an RBL, FBL, or RBL+ , for ease of opening. There are many inexpensive stock dolls to choose from. Some that are fairly inexpensive and can be found online include: Simply Love Me (RBL), Simply Delight (RBL), Simply Mango (RBL), and Simply Guava (RBL).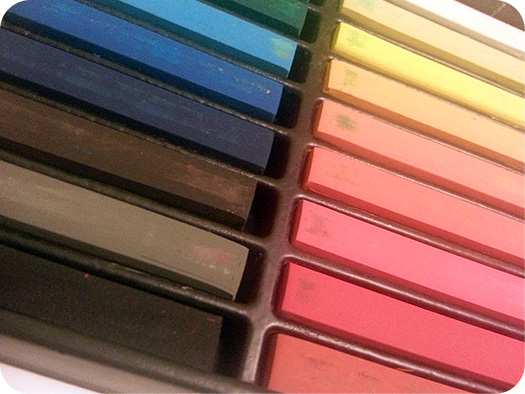 2. Pastels. What customizer couldn't use some new pastels do use in their face-ups? There are many brands available, and you could stop by a local art supply shop to see what's around. Please note: you want to get chalk pastels, not oil pastels. They are two very different beasts. Get the chalk ones. Trust me.
3. Glues. What a world that we live in that there are so many different types of glue available. From my personal customizing experiences, I use a lot of hot glue sticks and water soluble glue (Aleene's is the brand that I use). These are super easy to find, you can get them at department stores that have craft aisles or in Big Box craft stores. And who couldn't use more glue?
4. Matte sealant. This one may be a little tricky. You've probably heard your loved ones mumbling about MSC or Testors – that would be Mr. Super Clear (MSC), and Testors Dullcote. These come in spray cans, they are aerosols – you are best off trying to find these in a local store than ordering online, because there are so many rules about shipping aerosol flammables in the post. Try out some craft stores, call around and see if they carry them – and if you ask early enough, perhaps they could order it for you if they don't carry it!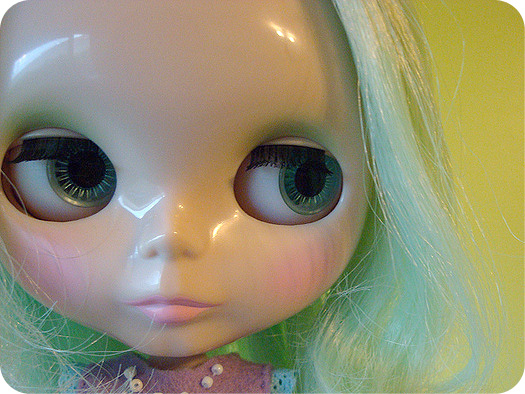 5. Last, but certainly not least, the eyechips. The eyechips are such fun things. You could buy coloured chips (from online retailers such as Cool Cat or Brainworm), plain clear chips for those eyechip painters (also from Cool Cat or Brainworm), or you could go to Etsy and search for handpainted Blythe eyechips and get that special someone something really pretty.
Come to think of it, a lot of these items are small and (fairly) inexpensive, aside from the base doll. You could definitely make up a customizing-themed stocking filled with goodies if you wanted to.
Happy shopping!