Written on September 2, 2016 at 1:00 pm by Michelle
Filed under:
Article
with tags:
tiny shoe love
It's been a while since I've gushed about tiny shoes here on BlytheLife, so I wanted to draw some attention to these lovelies: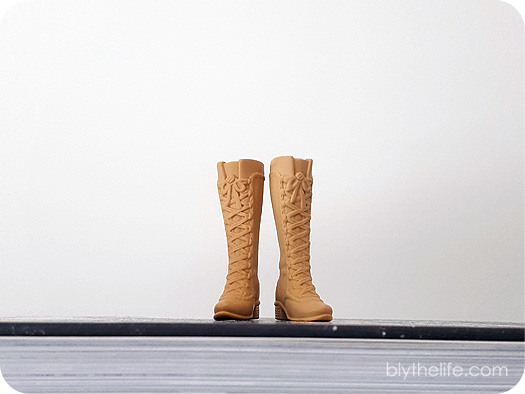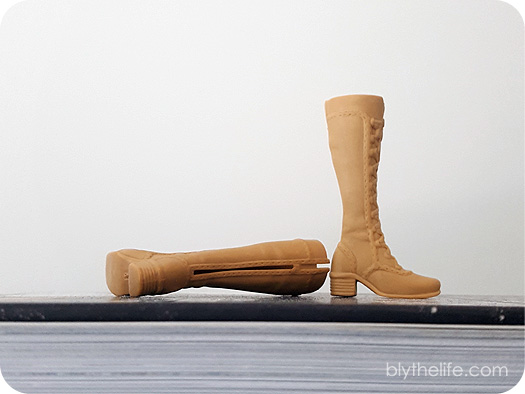 I picked these up at a local Blythe meet up when a friend was destashing shoes and they just called to me. They're a nice camel colour (or beige, or tan, if you'd rather make them sound less sophisticated…), with a mold stitch and lace-up design. There's even line details for where the heel meets the sole, along with a partial slit up the back of the boots to allow for ease of putting them on and taking them off. I really wish I could tell you where to buy these, because I wish I could get them in more colours. Alas, there are no markings on these boots, so my dreams of owning these in dark brown, black, and perhaps even a cream are gone.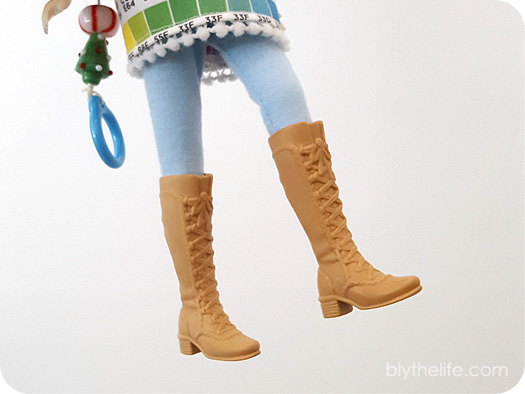 Do you have tiny shoes in your collection that you're unsure of the origins of as well? It's an unfortunate thing to not know where to get more of the same design! I know I definitely have multiple pairs that I could not, for the life of me, tell you where they came from. On the other hand, if I did know where I could get more, this would probably be bad information for my wallet…
Tiny Shoe Love is a feature on BlytheLife.com to showcase and share doll shoes that grace Michelle's picky dolls' feet. We love tiny shoes in this house, and we hope you do too!