Written on December 10, 2014 at 12:00 pm by Michelle
Filed under:
Article
with tags:
blythe on a budget
,
crafting
,
diy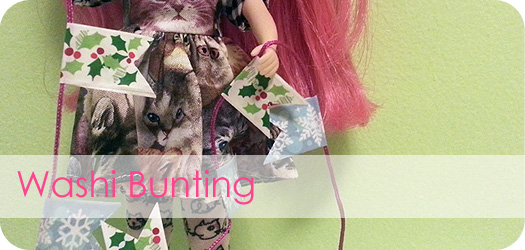 I saw this adorable string of bunting that was designed to be strung across the top of cupcakes on skewers. It was super cute, and came in a variety of designs (football! minions! robots!). It was also $7.50 per package and I knew that was just too much, I could definitely make something that was more size-appropriate for Blythe at a much cheaper cost. So I did.
You will need:
String (or thread) – 30cm long (I used extra pull string cord – $1 for 3 colours, 11m/12yd total)
Washi/paper tape (as many or as little designs as you want!) – I paid $2 for 3 rolls of tape
Ruler
Scissors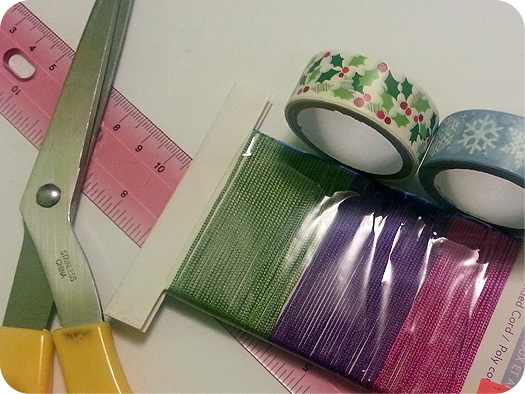 Directions:
Cut your string or thread so that it is 30cm long. You can make it longer or shorter if you'd like. Knot the ends. The knot helps the dolls hold the bunting a little bit better!
Cut pieces of washi tape to be 4cm each (approximately 1.25″).
Fold each piece of washi tape over the string, make the ends meet (even out with scissors as needed).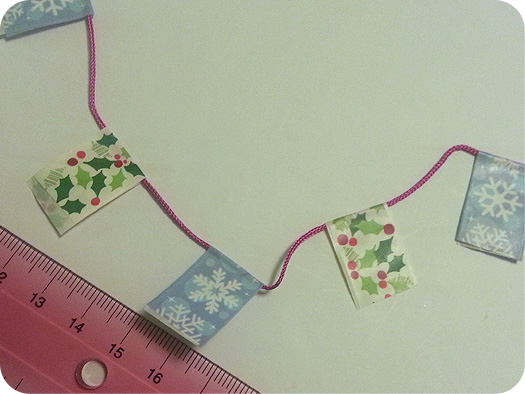 Put one piece approximately every 3cm, or evenly across the string.
Using your scissors, cut out a small triangle from the rectangle of tape.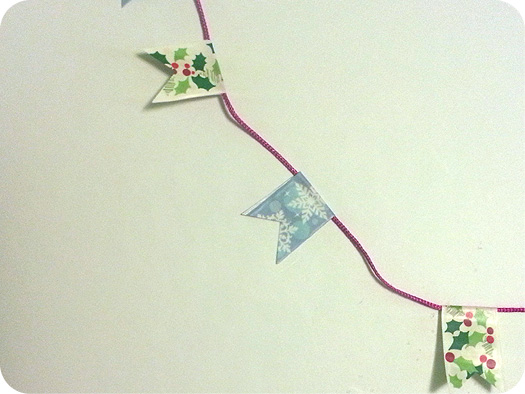 Hang around your doll house or have your dolls have in a photo. And you're done!