Written on January 16, 2015 at 12:30 pm by Michelle
Filed under:
Article
with tags:
Love Sophie
Hello to my adoring audience! And welcome to the first Love, Sophie post for 2015!
It's been kind of an up-and-down year so far for me. Michelle has implemented this No Spend challenge and it's been so hard for me. I'm trying to get her to break it by adding her into Facebook groups and bookmarking eBay listings… But she has a strong resolve, that one. So in lieu of doing some kind of Etsy haul post, I wanted to know what you wanted to read from me this year!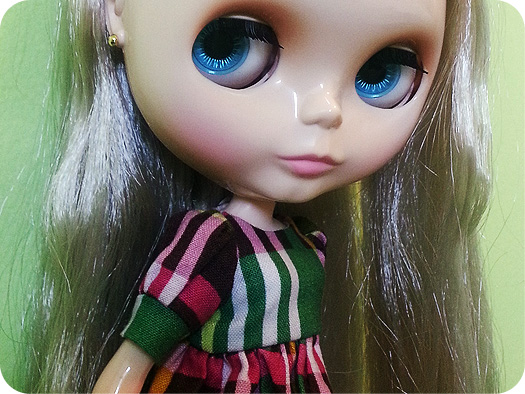 I love writing about fashion, but it has been pointed out to me that sometimes I can wear things that are a bit… pricey. And that maybe your owners are as stingy as Michelle when it comes to her No Spend challenge. If there are any specific fashion topics that you'd love to read about, I'd love to hear about them! After all, Love, Sophie wouldn't be able to exist without you (and me!).

Sophie is a mostly stock Cappuccino Chat that came to live with me in June 2009. She loves shoes, new clothes, playing with her hair, fashion, magazines full of fluff and shopping. She aspires to be a model and would like to model for some of the 'great' dolly fashion houses one day.