Written on January 8, 2016 at 12:00 pm by Michelle
Filed under:
Article
with tags:
Love Sophie
Hello fashionistas! It's 2016 and I'm here to share my personal new year resolutions (which Michelle was not kind enough to share with you all last week when it was actually January 1st…). And I know what you might be all thinking, what could a doll possibly have to have resolutions about or changes that she might want to make in her life and it's really quite simple. Just because I'm a doll does not mean that I don't have goals too. That's elitist. Or something. Humanist? Discriminatory against dolls? Don't be dollist.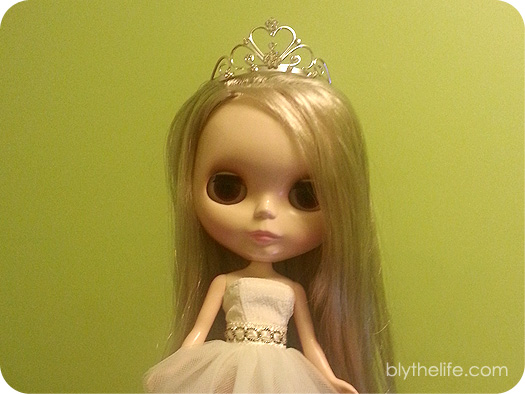 Anyways, what I want to say about my goals. My goals this year include:
#1 – Making sure that Michelle doesn't bring another doll to live here. There's just too many. Yes, I know the overall count only went up by one this year, but that's still too much. (Lark, I'm looking at you!)
#2 – Making sure that Michelle remembers to buy me something new at least once a month. That isn't something new for the entire family, for me only. Full stop. I'm still the Queen around here not "Princess" Prim, thanks.
2016 is the Year of Sophie, and I won't let Michelle forget it.
Sophie's wearing: dress/Dollies Love Dresses, tiara/unknown.

Sophie is a mostly stock Cappuccino Chat that came to live with me in June 2009. She loves shoes, new clothes, playing with her hair, fashion, magazines full of fluff and shopping. She aspires to be a model and would like to model for some of the 'great' dolly fashion houses one day.