Written on April 6, 2015 at 12:30 pm by Michelle
Filed under:
Giveaway
with tags:
giveaway winner

The Easter eggs were hidden around the website and two of three were found – yay!
The pink egg was hidden on Who Lives Here: Eden Mouse – found by Moses.
The green egg was hidden on the first Tiny Shoe Love installment – found by Olivia.
The purple egg was hidden Primrose; a little restoration store – not found!
Hidden in the Easter eggs were these lovely little sweaters: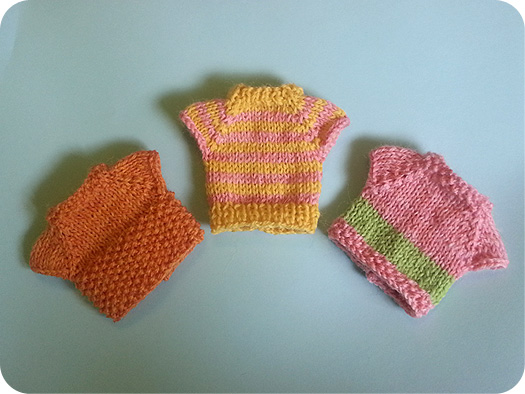 For funsies, I had Cedar (Monique Magnifique) to model all of the little sweaters. Perfect short-sleeved sweaters for the spring and summer!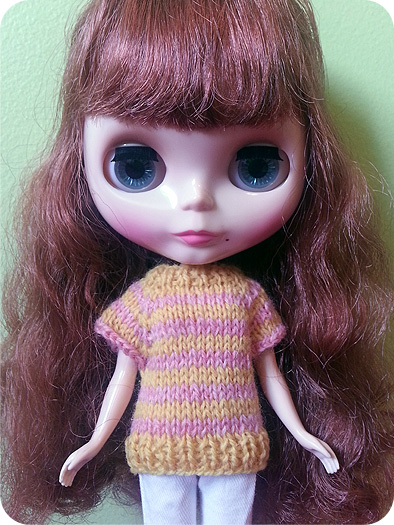 The yellow-and-pink striped sweater will be going to Moses and the pink-and-green sweater will be going to Olivia. The orange one (unclaimed) will be going to a future giveaway.