Written on April 17, 2015 at 12:00 pm by Michelle
Filed under:
Article
with tags:
tiny shoe love
Tiny shoes are my little loves in the world that is Blythe. They bring me joy, especially when they're so preciously detailed. This installment of Tiny Shoe Love brings some focus to a pair of Re-Ment heels. This particular pair comes from the Petit Mode Collection: Boots, Shoes & Bags.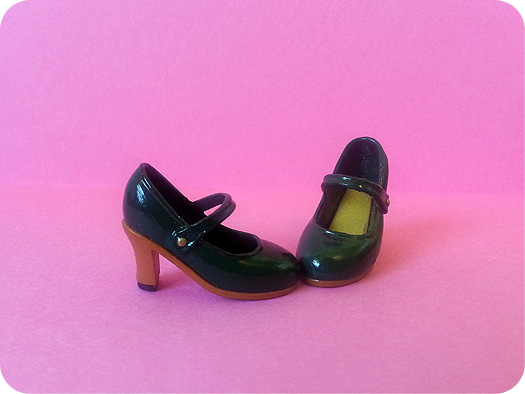 The small problem with these shoes is that the details are painted. For instance, that beautiful gold insole? Painted. Paint has a tendency to not play well with Blythe dolls – especially with their legs/feet, which is a unfortunate fact of life.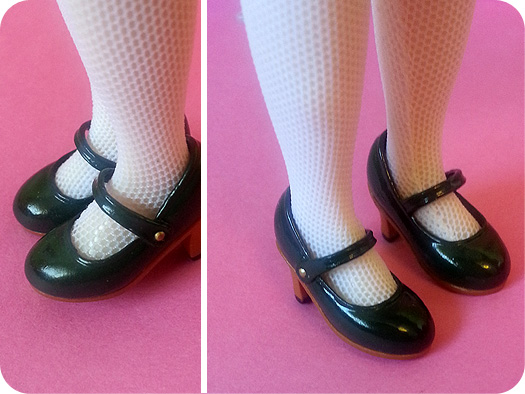 With that in mind, I always make sure that I don't keep these heels on my dolls for very long, and I always make sure that they have socks or tights on to be doubly sure that no risk of staining occurs. The last thing I want to do is risk damaging my dolls' feet for the sake of wearing a pair of cute shoes.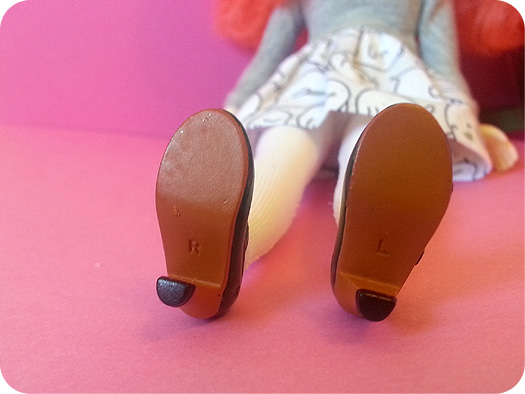 And for some bonus cuteness – they are labelled on the bottom with R and L for right and left, in case you don't know which foot the shoes should go on.
Tiny Shoe Love is a feature on BlytheLife.com to showcase and share doll shoes that grace Michelle's picky dolls' feet. We love tiny shoes in this house, and we hope you do too!