Written on January 29, 2016 at 8:00 pm by Michelle
Filed under:
Article
with tags:
tiny shoe love
What is a doll to do when nothing seems to go with her outfit? Pick the shoes that go with pretty much anything.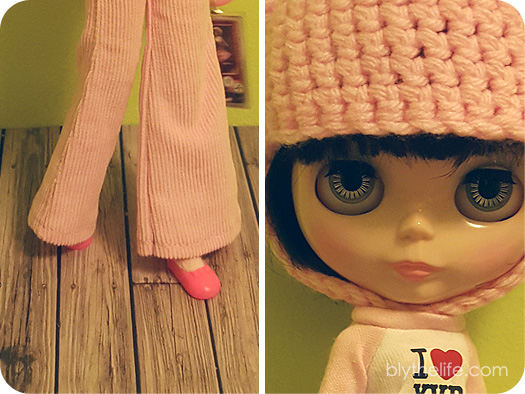 I have always loved little Mary Janes on my dolls' feet, and when you have a doll that insists on wearing pink everything you learn to keep a pair or two of pink shoes on hand at all times. I really love these ones, I actually have no clue what doll they belong to because it came in a bag of doll accessories from a local thrift store. But let's ignore the fact that I can't tell you where to get your own pair and let's just focus on how cute these shoes are!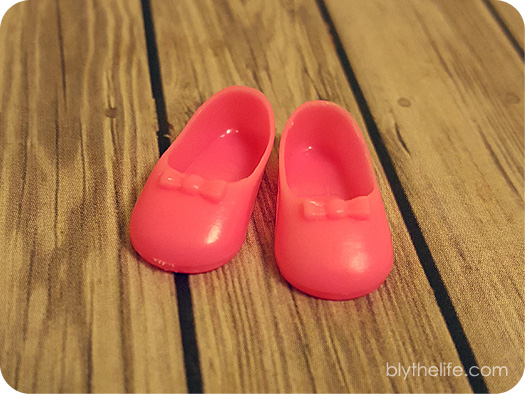 The bow detail is my favourite part, right along with the colour.
Eden's wearing: helmet/chelleshocks (me!), shirt/Luxie Lou, pants/Blythe Couture, tights/unknown, shoes/unknown.
Tiny Shoe Love is a feature on BlytheLife.com to showcase and share doll shoes that grace Michelle's picky dolls' feet. We love tiny shoes in this house, and we hope you do too!