Written on January 4, 2017 at 12:00 pm by Michelle
Filed under:
News
with tags:
blythecon
,
blythecon brooklyn
,
March Talent Showcase
Happy new year, BlytheLife readers! I took an accidental hiatus that happened due to the holidays, scheduled work, and extra work. I'm (sort of) well-rested and ready to tackle 2017 with a new sense of gusto.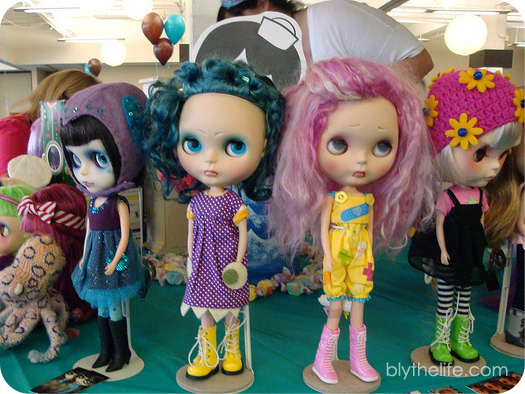 A little throwback to BlytheCon Portland, June 2011.
There are a lot of upcoming big Blythe events this year, and I've updated the Events page here on BlytheLife.com for easy reference. First up is BlytheCon Europe, which is happening in Spain in the month of May! I'm really excited about all the events happening this year, and while it would be an absolute dream to attend every single one of them and meet some fantastic people, I will be attending only one this year. In October, I'll be at BlytheCon Brooklyn! It'll be my second time in Eastern USA (the first being Florida when I was 5!) and first time in New York so it'll be really exciting for me. I'll be sure to cover the event (premeet and actual convention) and share photos here in late October/early November.
Other things coming up for BlytheLife is the March Talent Showcase! It's been a fairly annual event here on BlytheLife. What I do is interview people for the month of March who are new talents to the doll community. By 'new', I mean people who have done something for a year or less in their chosen crafty avenue (customizing, sewing, knitting, miniature making, etc.) and showcase them, their work, and their online shop (if they have one). If this is something that sounds appeal to you, please fill out the form here or email me for more information!
Continuing in 2017 will be the Question of the Week, the monthly Middie Mondays, Blythe On A Budget, as well as Love, Sophie. I know I haven't written one in a while, but believe you me, Sophie is still here and causing a ruckus. I also have plans for DIYs, tutorials, patterns, and more!