Written on June 29, 2015 at 5:30 pm by Michelle
Filed under:
Question of the Week
One of my favourite doll companions for taking along with me when I go for hikes or car rides is surprisingly not a Blythe doll. It's not even a Middie or a Petite. Who is it, you ask? My Petworks Usaggie, Kanin: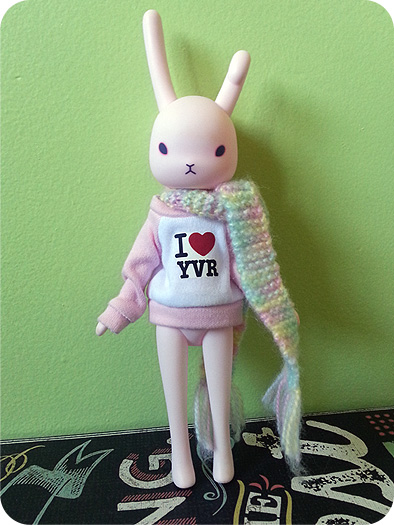 This is possibly because there's no hair for me to worry about, and the fact that he consistently wears the same thing all the time so there's no outfit changes necessary. If I am bringing a doll of the Blythe variety along, I tend to gravitate towards Eden Mouse (because I love her). Lately, I have also been gravitating towards one of the fraternal twins (Mollie & Moxie). Their bright hair colours are just so cheerful!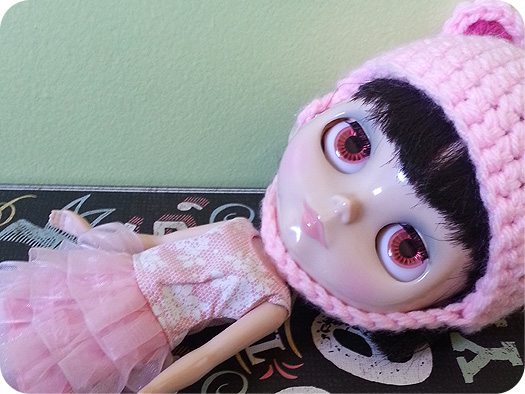 Who is your preferred travel companion?
Kanin's wearing: shirt/Luxie Lou, scarf/chelleshocks (me!)
Eden Mouse's wearing: dress/Monique Magnifique, helmet/chelleshocks (me!)