Written on August 26, 2015 at 12:00 pm by Michelle
Filed under:
Musings
with tags:
personal challenge
,
sewing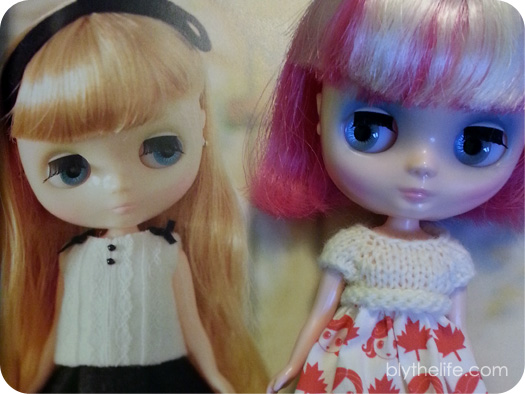 Part of the challenge with dressing my Middies is knowing that I challenged myself to develop their wardrobe myself. This means no buying Middie-sized clothes. If I happen to buy a bag of doll clothes at a thrift store and something happens to fit Middies, that's a little different (because I was likely aiming for something to fit the Neos), or if I receive a Middie-sized gift – that's okay too! I don't have to craft shoes by hand (thank goodness!), but anything clothing wise needs to be made by me for the most part.
Sometimes I kick myself for issuing myself this challenge. But the other day I was looking through one of my Japanese doll clothing pattern books and I pulled this one off the shelf: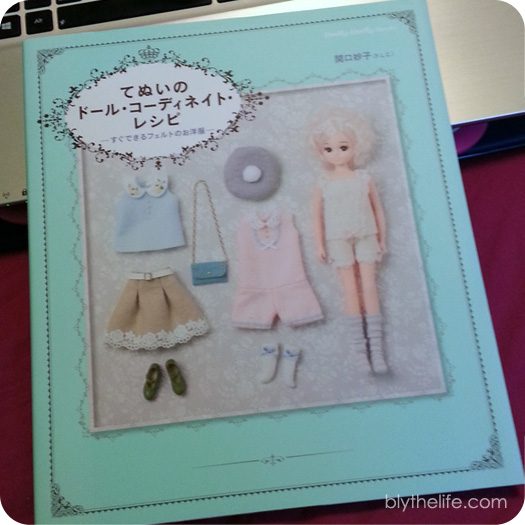 I bought it when I was in Hong Kong in 2012 because I went searching for a craft store that carried Japanese pattern books (score!). It does have Middie-sized patterns, as well as Neo-sized items (and some even patterns for an even taller doll, but let's pretend those don't exist). Felt is relatively inexpensive, and I could learn how to hand sew a touch better (straighter!), so I decided that I would make the Middie-sized items from this book to start off with.
Fingers crossed I don't end up poking my fingers too much with the needle!