Written on May 4, 2016 at 3:00 pm by Michelle
Filed under:
Article
with tags:
tiny shoe love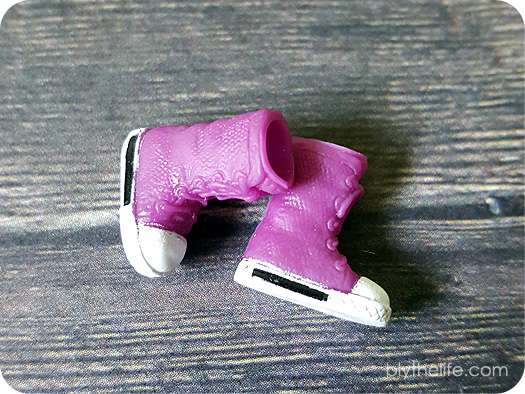 These are a pair of the tiniest shoes that I own, the tiniest of the tiny because they are sized for Petites! If you've never seen a Petite before, their feet are super small – just 10mm in length and 4mm in width, talk about small! I have zero clue which doll these shoes were originally released with (potentially with an LPS?) as I received Lark fully customized and dressed.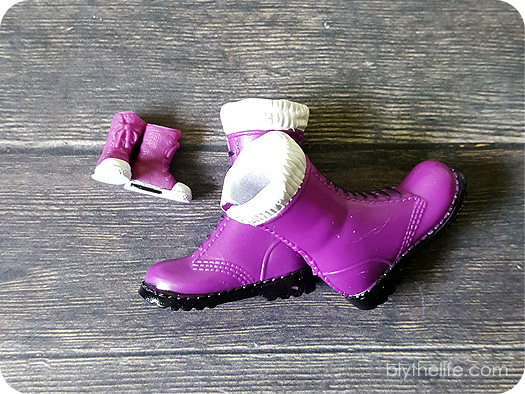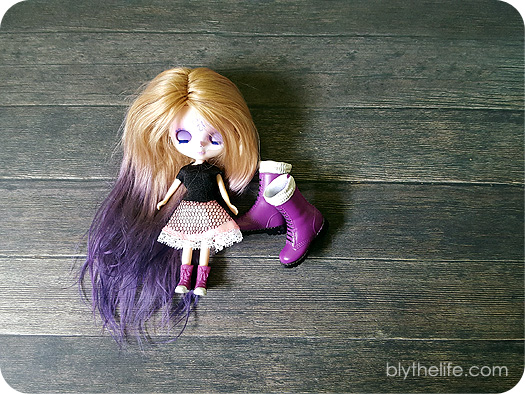 Lark is an I.G. Sirenita custom Petite that my sister won at BlytheCon Vancouver 2015 (and later gave to me). I included a pair of Neo-sized purple boots for size comparison between the sizes – it's crazy!
Tiny Shoe Love is a feature on BlytheLife.com to showcase and share doll shoes that grace Michelle's picky dolls' feet. We love tiny shoes in this house, and we hope you do too!