Written on July 22, 2013 at 12:00 pm by Michelle
Filed under:
Question of the Week
So last week I posted about trying to decide on a name for my Monique Magnifique. The poor thing had a Flickr set naming her Nameless, after all! How embarrassing is that?! Poor thing, she can't even show her face.
But luckily for her, I finally decided on a name for her. Internets, please say hello to… Cedar.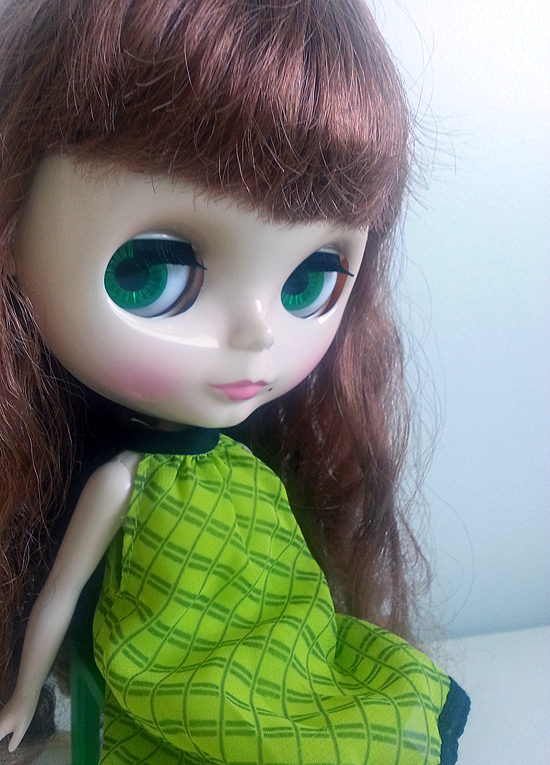 It's a good thing you don't have kids, lady.
Named for the lovely red cedars that grow in these parts and the fact that she also looks fantastic in green. And therefore she reminds me of a tree.
This is why I should not be allowed to name people or animals. Dolls are okay, because they typically don't grow to resent you for your poor name choices. Hopefully.
What inspirations draw you to a specific name?