Written on July 20, 2015 at 12:30 pm by Michelle
Filed under:
Question of the Week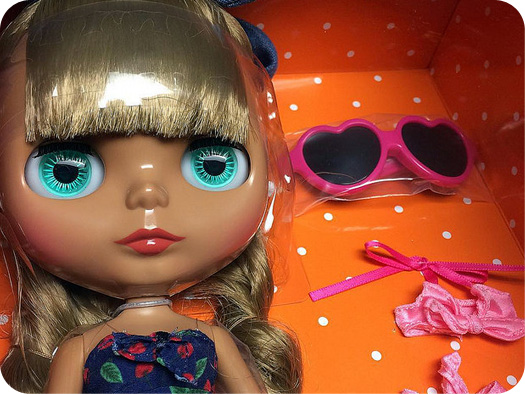 Photo by Becca/Blythetastic!
Dolly lotteries are interesting in that participants put their names in to win the opportunity to purchase a doll, not to win the doll itself. I remember way back when I was new to Blythe and I heard about these lotteries and I thought it meant that you won the doll. After all, that was what my experience with 'lotteries' was. Get a ticket, win a prize! Not put your name in, win the chance to fork up money!
Alas, that is often what gets done via Junie Moon for new releases from time to time. After they had experienced server crashes over people attempting to purchase a doll on a release day, I can't blame them for trying something new. With the lottery, you have people entering in their names over a period of time, which helps lessen the strain on the website by having the same number of people access it over a longer period of time. And then you can just email out to people when they've 'won' and winners get a period of time before they have to pay for it (usually a couple of days).
There are some dolls, looking back now, I wish I had at least tried out the lottery for. A couple anniversary dolls (Red Delicious!) and, if I had the funds, Cherry Beach Sunset. At least if I had the opportunity, the doll(s) would be an option.
Have you ever participated in a lottery to purchase a doll? Who have you "won"?